Change to Sign In Requirements
As of July 29, access to live webinar events and recordings requires an AAMC Account.
Already have one? Use your existing credentials to sign in above.
Or, follow prompts at the sign in page to create an AAMC Account.
Webinars


The AAMC offers webinars on a wide range of topics for our members, students and residents, and aspiring physicians. From discussion of timely topics, to community building among constituents, to support for users of AAMC software services, the association is working to advance academic medicine through these online events.
View information about upcoming webinars and access past webinar recordings at this webinar portal. While there is no fee for webinars unless noted, registration is required.
For technical support, please email aamc@commpartners.com.
Professional Development

Cutting edge content to keep you at the forefront of academic medicine.

Learn Serve Lead 2019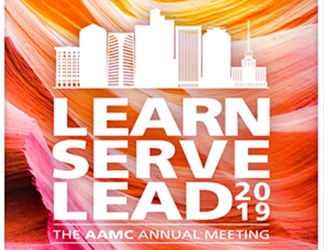 Join us for the signature learning and networking event for all those who care about the future of academic medicine.