Strategies for Promoting Anti-racist Research in Medical Education (IDEAS) - June 21
Recorded On: 06/21/2022

Whereas racist research historically has posed the question, "What is wrong with people?" anti-racist research asks, "What is wrong with policies and systems?" Framing research on race and racism around anti-racist questions leads to anti-racist narratives, effective policy solutions, and impactful programming that cuts to the root of racial inequality. All researchers can play important roles in shifting the culture of academic medicine to intentionally implement equitable and inclusive policies, set norms for acceptable workplace conduct, develop accurate anti-racist curricula, and provide equitable opportunities for mentorship and networking.
During this session, Dr. Dowin Boatright will discuss how the academic research agenda can be used to promote equity, inclusion, and anti-racism. Dr Boatright will highlight promising practices that leaders and researchers can employ to build an anti-racist research agenda in medical education as well as the benefits of this work.
Learning Objectives
Discuss the need for, and benefits of, anti-racist research.
Describe what an anti-racist research agenda looks like in medical education.
Describe the importance of prioritizing anti-racist research in medical education.
Describe how anti-racist research can positively impact academic medicine.
About IDEAS
The AAMC IDEAS (Inclusion Diversity, Equity, Antiracism) Webinar series provides actionable information about DEI strategies that you can put into practice to become a more effective and successful leader, educator, and member of the academic medicine community.
Please use Google Chrome, Firefox, Edge or Safari on this site. Internet Explorer will not function properly as it is too old to be compatible with the system.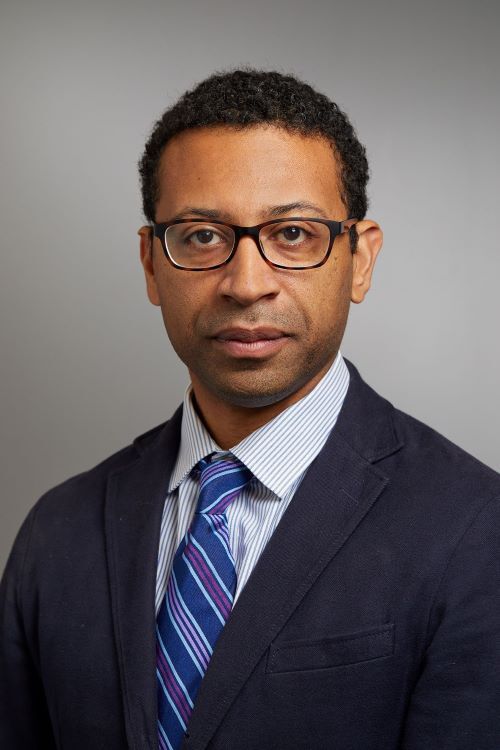 Dowin Boatright MD, MBA, MHS
Assistant Professor of Emergency Medicine
Dr. Boatright is a graduate of Morehouse College, Rice University (MBA), and Baylor College of Medicine. He completed his residency in Emergency Medicine at Denver Health/University of Colorado where he also served as Chief Resident and among many honors received the Denver Health Program Director's Award in 2015. After residency, Dr. Boatright began fellowship as a Robert Wood Johnson Foundation Clinical Scholar at the Yale School of Medicine. Following fellowship training, Dr. Boatright joined faculty at Yale in the Department of Emergency Medicine. Dr. Boatright's research interests include diversity in the healthcare workforce and bias and discrimination in medical education. His work has been funded by the National Institute on Minority Health and Health Disparities and by the National Institute of General Medical Sciences. Among his publications is a recent paper which examined medical student mistreatment by student sex, race/ethnicity, and sexual orientation (JAMA Intern Med. 2020;180(5):653-665. doi:10.1001/jamainternmed.2020.0030).
$i++ ?>
Components visible upon registration.