Racial Literacy for Health care Providers (IDEAS) - February 22
Recorded On: 02/22/2022
Racial literacy is a complex set of knowledge and skills that enables a person to decode and interpret information, events, and lived experiences using race as a concept of social power that is continually re/constructed through social relations and legal processes. Racial Literacy is an intersectional tool which links race, class, gender, and other forms of power. Utilizing racial literacy, health care providers can develop an oppositional consciousness towards racial injustice.
During this session, presenters will discuss how health care providers can strategically deconstruct racial information and knowledge, build healthy cross-and same-racial relationships, flexibly reconstruct their racial identity, willfully choose racial styles and self-expression, and assertively counter racial stereotypes.
Learning Objectives
Discuss why a racial analysis is needed to address health disparities.
Define racial literacy as it applies to medicine and health care providers.
Describe the importance of prioritizing racial literacy knowledge and skills within clinical and learning spaces.
Describe how a racially literate workforce can positively impact institutional culture and climate.
About IDEAS
The AAMC IDEAS (Inclusion Diversity, Equity, and Anti-racism) Learning series provides actionable information about DEI strategies that you can put into practice to become a more effective and successful leader, educator, and member of the academic medicine community. For more information and to register for additional upcoming webinars, please visit: aamc.org/ideas
Please use the current version of Google Chrome, Firefox, Edge or Safari to view this webinar.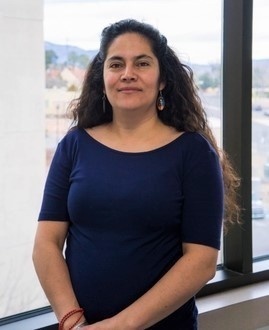 Brenda Pereda, MD
Director of Women's Health, Los Alamos Medical Center
Co-Founder, Centering Equity, Race, and Cultural Literacy in Family Planning (CERCL-FP)
$i++ ?>
Components visible upon registration.