Learning Series 4B: Ensuring Access to Telehealth for Patients with Sensory Disabilities - December 14
Includes a Live Web Event on 12/14/2023 at 3:00 PM (EST)
This is part of the Advancing Health Equity Through Telehealth: AAMC Learning Series.
With the rapid rise in telehealth services since the COVID-19 pandemic and the stabilizing rates of utilization in the past year, telehealth has become a modality of care that is here to stay. Telehealth has brought many benefits to healthcare, especially for patients who face barriers to accessing care, such as limited mobility, lack of transportation, inability to miss work or find childcare, rurality, and limited access to specialists. However, telehealth can also pose a variety of challenges for patients with sensory disabilities, which include but are not limited to, inaccessible interactions between Zoom and screen-readers, a lack of captioning and ASL interpretation services, and more.
Ensuring accessible quality care through telehealth for people with sensory barriers is essential for Academic Health Systems to address. This panel discussion will explore design, implementation, and policy considerations in guaranteeing the equitable participation of patients with disabilities when accessing telehealth services.

Objectives:
Provide an overview of the Americans with Disabilities Act (ADA) and its requirements for accessible telehealth services.
Discuss the challenges that patients with sensory or communication disabilities face when accessing telehealth.
Explore design, implementation, and policy considerations in guaranteeing the equitable participation of patients with disabilities when accessing telehealth service. Promote the importance of ensuring that all patients have equal access to telehealth, regardless of their disability.
Register for other sessions in the series as they become available here. Please note that you may participate in multiple forums or choose individual sessions to attend.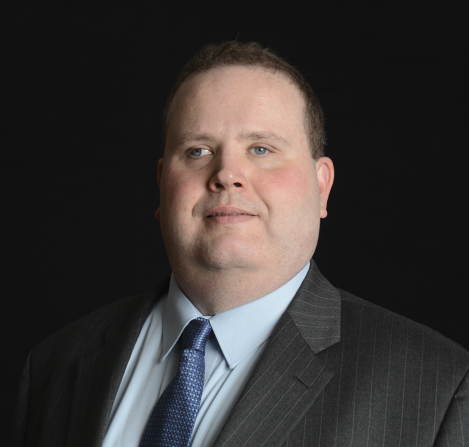 Gary C. Norman, Esq. L.L.M.
Co-chair of Advisors, Pieces of Me Foundation
Lawyer, Consensus-builder, Coach, and Columnist
Gary C. Norman is a consultant as well as a public servant. Mr. Norman infuses his work with the invaluable perspectives gained from lived experience and through legal expertise, particularly in the realm of disability inclusion. With degrees from Washington College of Law at American University, Cleveland-Marshall College of Law at Cleveland State University, and from Wright State University, Mr. Norman provides clients an erudite approach and a wealth of knowledge, making his counsel a true asset. The handler of a guide dog, he has a passion for infusing considerations related to pets and service animals as part of public policy.
Mr. Norman is a part-time law professor of healthcare law and finance at Cleveland-Marshall. He serves as a member of the Healthcare Law Advisory Council.
Mr. Norman's journey in public service began as a Presidential Management Fellow. He presently serves on the Board of the Presidential Management Alumni Association as its Attorney Advisor and Training Committee Co-Chair. He later served as Chair of the Maryland Commission on Civil Rights and as a Visiting Fellow at the Robert J. Dole Institute for Politics, advancing a positive conversation as to disability inclusion. Mr. Norman is a member of the Dean's Leadership Council at the College of Liberal Arts at Wright State University.
$i++ ?>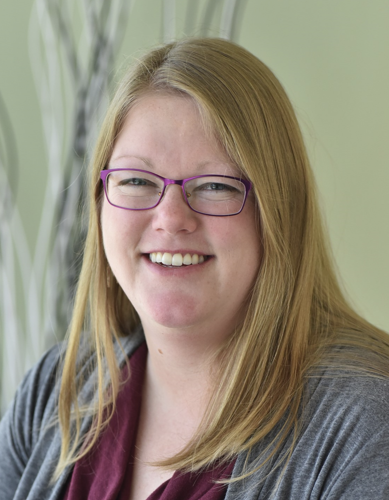 Lorraine Buis, PhD
Associate Professor, Family Medicine
Associate Professor, Information, School of Information
Editor-in-Chief, JMIR mHealth and uHealth, Michigan Medicine
Dr. Buis is an expert in the design, development, implementation, and evaluation of digital health tools for chronic disease self-management. She has worked in both consumer-facing and clinical informatics, with an emphasis on behavior change interventions for uncontrolled hypertension, diabetes, and cancer prevention. Much of her work is rooted in understanding and reducing health and healthcare-related disparities through a health equity lens. Dr. Buis is currently an Associate Professor in the Department of Family Medicine at the University of Michigan (UM) and she also holds an appointment in the UM School of Information. She serves as the Faculty Lead for the Telehealth Research Initiative in the UM Institute for Healthcare Policy & Innovation (IHPI) and is a fellow of the Society for Behavioral Medicine. Dr. Buis also serves as the Editor-in-Chief for JMIR mHealth and uHealth, one of the leading journals in health informatics (Impact Factor = 5.0), with a specific focus on mobile health.
$i++ ?>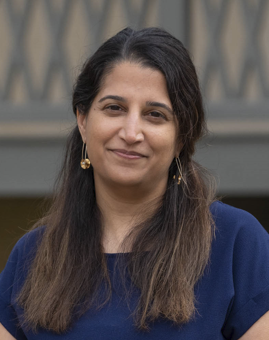 Rupa S. Valdez, PhD
Associate Professor, Systems and Information Engineering
Associate Professor, Public Health Sciences
University of Virginia
Dr. Rupa Valdez is an associate professor at the University of Virginia with joint appointments in the School of Engineering and Applied Sciences and the School of Medicine. She is also a core faculty member of Global Studies and the Disability Studies Initiative. Dr. Valdez merges the disciplines of human factors engineering, health informatics, and cultural anthropology to understand and support the ways in which people manage health at home and in the community. Her research and teaching focus on underserved populations, including populations that are racial/ethnic minorities, are of low socioeconomic status or are living with physical, sensory, or cognitive disabilities. Her work draws heavily on community engagement and has been supported by the National Institutes of Health (NIH), the Agency for Healthcare Research and Quality (AHRQ), the National Science Foundation (NSF), and the US Department of Agriculture (USDA), among others. She has testified before Congress on the topic of health equity for the disability community and received the Jack A. Kraft Innovator Award from the Human Factors and Ergonomics Society (HFES) for her pioneering work in creating and developing the subdiscipline of patient ergonomics.
Among other appointments, she serves on the Board of Directors for the American Association of People with Disabilities, on PCORI's Patient Engagement Advisory Panel, and as a member of the National Committee for Quality Assurance's (NCQA) Health Equity Expert Work Group. Dr. Valdez also currently serves as an Associate Editor for Ergonomics, the Journal of American Medical Informatics Association (JAMIA) Open, and Human Factors in Healthcare. She has previously served on the AHRQ Director's Roundtable on Patient Safety, as Chair of HFES Internal Affairs Division, and in multiple advisory roles for the National Academies of Science, Engineering, and Medicine. She is the founder and president of Blue Trunk Foundation, a nonprofit dedicated to making it easier for people with chronic health conditions, disabilities, and age-related conditions to travel. Dr. Valdez herself lives with multiple chronic health conditions and disabilities, which have and continue to influence her research, teaching, and advocacy. She has been quoted in publications ranging from Politico to Teen Vogue.
$i++ ?>
Laura C. Hoffman, SJD
Assistant Professor, Law
Co-Director, Center for Health Law and Policy
Cleveland State University College of Law
Dr. Laura C. Hoffman is an Assistant Professor of Law at Cleveland State University College of Law (CSU Law), Co-Director of the CSU Law Center for Health Law and Policy and Inaugural Fellow for the American Society of Law, Medicine, and Ethics (ASLME) 2022-23 Expanding Perspectives Fellowship Program. Prior, Dr. Hoffman served as a Senior Research Fellow with the Solomon Center for Health Law and Policy at Yale Law School where she contributed to the development of projects and events involving palliative care policy, Elder Law, brain injury, and Disability Law and Assistant Professor of Law/Faculty Researcher for Seton Hall University School of Law's Center for Health and Pharmaceutical Law and Policy where her work focused on making policy changes to improve healthcare access for people with disabilities and children. Previously, Dr. Hoffman worked for Data Federal Corporation as a contract Attorney Advisor for the U.S. Department of HHS - Office of Medicare Hearings and Appeals in Cleveland, OH. She drafted appellate decisions for Administrative Law Judges involving legal disputes over Medicare payments. Dr. Hoffman's legal scholarship has been published in numerous law reviews and journals including the Notre Dame Journal on Legislation, the Pittsburgh Journal of Environmental and Public Health Law, the Iowa Journal of Gender, Race, & Justice, and the American Journal of Law and Medicine. Her legal scholarship has been cited by the National Council on Disability and the RAND Corporation.
$i++ ?>
Components visible upon registration.