Diversity, Equity, and Inclusion Competencies Across the Learning Continuum (IDEAS) - September 20
Recorded On: 09/20/2022

This webinar will include a brief review of the new AAMC competencies and the longitudinal and inclusive process to develop them. A panel will discuss common challenges and exemplary curricula in competency-based education as it relates to diversity, equity, inclusion and anti-racism.
Learning Objectives:
Describe the newly released Diversity, Equity, and Inclusion (DEI) competencies for students, residents, and faculty with a specific focus on some of the less understood concepts;
Review exemplary curricula and educational practices designed to address racism in medical education; and
Identify practical strategies to use the DEI competencies to identify gaps in local curricula and educational programs.
About IDEAS
The AAMC IDEAS (Inclusion, Diversity, Equity, Antiracism) Webinar series provides actionable information about DEI strategies that you can put into practice to become a more effective and successful leader, educator, and member of the academic medicine community.
Jann Murray-García, MD, MPH
Associate Health Sciences Clinical Professor, UC Davis Betty Irene Moore School of Nursing
Director for Social Justice and Immersive Learning, Office of Health Equity, Diversity and Inclusion, UC Davis Health
Jann Murray-García co-founded with Melanie Tervalon the internationally recognized concept of Cultural Humility. Dr. Murray-García is a pediatrician, an Associate Health Sciences Clinical Professor at the UC Davis Betty Irene Moore School of Nursing and the Director for Social Justice and Immersive Learning in the Office of Health Equity, Diversity and Inclusion at UC Davis Health. To achieve equity goals in patient care, population health, health professions education, and systems-level change, Murray-García has developed multi-day experiences, including the overnight Interprofessional Central Valley Road Trip, the 4-week Summer Institute on Race and Health for medical students, and the Anti-Racism and Cultural Humility (ARC) Training Program for clinical nurse leaders, School of Nursing and School of Medicine faculty, health system leaders, and health profession students.

Dr. Murray-García received her BA in Human Biology with Honors and with Distinction from Stanford University, her MD from UCSF, and completed pediatric residency training at Oakland Children's Hospital, followed by an MPH from UC Berkeley. With Melanie Tervalon, she co-founded and is writing a textbook on the concept of Cultural Humility, which they distinguish from Cultural Competence. She is widely published in the health sciences literature.
$i++ ?>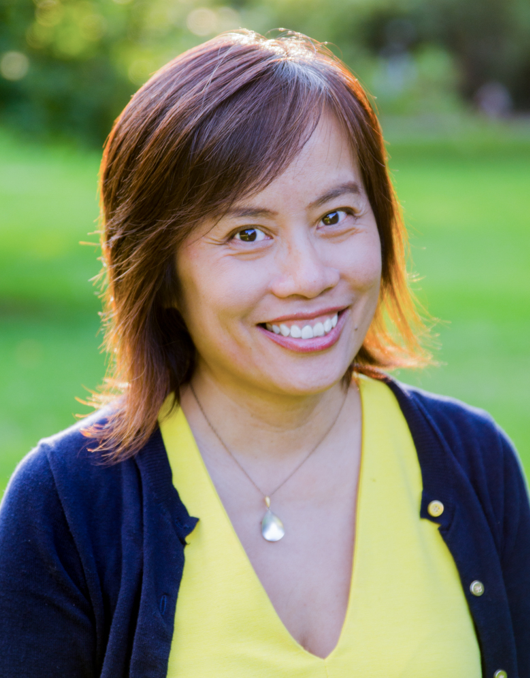 Mai Pham, MD, MPH
Founder and CEO, Institute for Exceptional Care
Hoangmai (Mai) H. Pham, MD, MPH, is the founder and CEO of Institute for Exceptional Care, a nonprofit committed to transforming healthcare for people with intellectual and/or developmental disabilities. Dr. Pham is a general internist and national health policy leader. She was Vice President, Provider Alignment Solutions at Anthem, Inc., responsible for value-based care initiatives at the country's second largest health insurance company. Prior to Anthem, Dr. Pham served as Chief Innovation Officer at the Center for Medicare and Medicaid Innovation, where she was a founding official, and the architect of Medicare's foundational programs on accountable care organizations and primary care. She was Co-Director of Research at the Center for Studying Health System Change and has published extensively in the medical literature on provider payment policy and its intersection with health disparities, care coordination, quality performance, provider behavior, and market trends.

Dr. Pham serves on numerous advisory bodies, including the National Advisory Council for the Agency on Healthcare Research and Quality, the Maryland Primary Care Program, and the National Business Group on Health, and was a member of the Board Executive Committee at the Health Care Transformation Task Force. She is an Adjunct Fellow at the Leonard Davis Institute of Health Economics of the University of Pennsylvania, and Faculty at the Institute for Healthcare Improvement. Dr. Pham earned her A.B. from Harvard University, her M.D. from Temple University, and her M.P.H. from Johns Hopkins University where she was also a Robert Wood Johnson Clinical Scholar.
$i++ ?>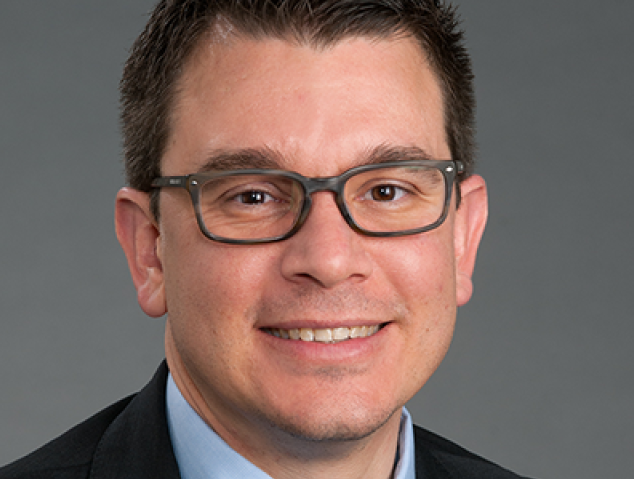 David McIntosh, PhD, MA
Vice Dean for Justice, Equity, Diversity, and Inclusion, University of California, Los Angeles David Geffen School of Medicine
Dave McIntosh, PhD is an experienced professional with more than fifteen years of experience leading diversity, equity, and inclusion. Dave joined the David Geffen School of Medicine at UCLA in August of 2021 as the inaugural Vice Dean for Justice, Equity, Diversity, and Inclusion. Prior, Dave served at Wake Forest Baptist Health as the Vice President, Chief Inclusion and Diversity Officer for the health system. Dave has also served in inaugural Chief Diversity Officer roles at the University of Louisville, School of Medicine, and the Texas A&M University, College of Medicine.

In his career, Dave has led much mission and accreditation critical functions focused on diversity, inclusion, climate, community engagement, and pipeline programs. He is a noted speaker, presenter, and consultant on diversity matters in health care and education, and serves on local and national boards and committees. His work has focused on creating equitable environments for all people by evaluating the climate, measuring the presence of diversity, building education and professional development opportunities, and assessing the policies, programs, practices, procedures, and structures of organizations to ensure equitable outcomes.

Dave earned his bachelor's degree in Economics from Ripon College (WI), master's degree in Educational Leadership and Policy Analysis from the University of Missouri, and doctor of philosophy in Education Administration and Sociology from Texas A&M University, where he graduated with distinguished honors. In his academic work, Dave serves as a faculty member who teaches and conducts research on race and oppression utilizing phenomenology and critical pedagogy.
$i++ ?>
Alison J. Whelan, MD, FACP (Facilitator)
Chief Academic Officer, AAMC
Alison J. Whelan, MD oversees efforts that prepare and assist deans, faculty leaders, educators, and future physicians for the challenges of 21st century academic medicine. She leads a staff that addresses critical medical school data, administrative, and operational issues; explores new models of successful mission alignment; focuses on key student and faculty issues; transforms current models of education and workforce preparation across the full continuum of medical education; and supports medical school accreditation activities.
Prior to joining the association in 2016 as Chief Medical Education Officer, Dr. Whelan served as Professor of Medicine and Pediatrics at Washington University School of Medicine in St. Louis. She held multiple education roles: course director, clerkship director, curriculum dean and ultimately was appointed the inaugural Senior Associate Dean for Education. In this role she oversaw the continuum of medical education from medical school admissions through CME.

Dr. Whelan received her bachelor's degree from Carleton College in 1981. She earned her medical degree from Washington University in 1986 and completed her postgraduate work and residency at the former Barnes Hospital, now Barnes-Jewish Hospital. Dr. Whelan is an internist and clinical geneticist.
$i++ ?>
Components visible upon registration.