Disrupting Bullying in Academic Medicine (IDEAS) - January 27
Recorded On: 01/27/2023

While academic medicine encourages teamwork, empathy and altruism, a culture of incivility persists that permits workplace bullying. Bullying involves offenders abusing authority positions and targeting individuals in order to impede their education or career growth. Bullying also affects patient care and causes some individuals to leave the workforce. This webinar will help participants/organizations recognize workforce bullying and discuss tools to disrupt this uncivil behavior.
Learning Objectives:
After participating in this webinar, attendees should…
1. …be able to describe the scope of bullying in academic medicine, behaviors that constitute as bullying, and the impact it has on the careers of its targets.
2. …be able to examine strategies to mitigate bullying if you are the target, bully, upstander, or leader.

3. … understand components of effective institutional anti-bullying policies.
About IDEAS
The AAMC IDEAS (Inclusion Diversity, Equity, Antiracism) Webinar series provides actionable information about DEI strategies that you can put into practice to become a more effective and successful leader, educator, and member of the academic medicine community.
Please use Google Chrome, Firefox, Edge or Safari on this site. Internet Explorer will not function properly as it is too old to be compatible with the system.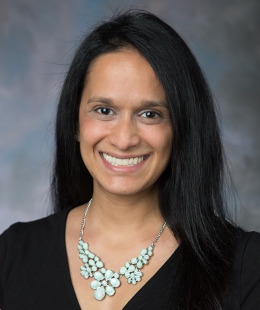 Maya S. Iyer, MD, MEd
Associate Professor of Pediatrics
Director of Emergency Medicine Faculty Development
Associate Director of Women in Medicine and Science
The Ohio State University College of Medicine/Nationwide Children's Hospital
she/her/hers
Maya S. Iyer, MD, MEd is a Pediatric Emergency Medicine attending physician at Nationwide Children's Hospital and an Associate Professor of Clinical Pediatrics at the Ohio State University College of Medicine. She holds a master's degree in medical education and have a passion for medical education and medical education research, particularly as it relates to faculty development, faculty affairs, maintenance of certification and self-directed, life-long learning. Currently, she is the Director of Emergency Faculty Development at Nationwide Children's Hospital and Associate Director for Women in Medicine and Science. She has published extensively in medical education research and mentored numerous trainees. Aside from medical education, she is an externally funded researcher focusing on workforce culture issues, particularly gender-based bullying in academic medicine and has given several invited talks on this topic. Nationally, she serves on the Pediatric Emergency Sub Board for the American Board of Pediatrics, the American Academy of Pediatrics Section of Emergency Medicine Women in Pediatric Emergency Medicine Career Development Subcommittee, the Association of American Medical Colleges (AAMC) Group on Faculty Affairs, and the AAMC Group on Women in Medicine and Science. She was a 2019-2020 Visiting Scholar for the American Board of Medical Specialties and a 2021 recipient of the American Medical Association's Inspiration Award.
$i++ ?>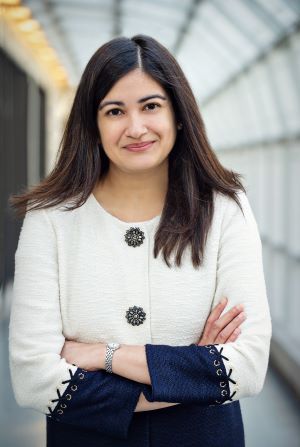 Reshma Jagsi, MD, DPhil
Acting Professor and Chair
Department of Radiation Oncology
Emory University School of Medicine
She/her/hers

Reshma Jagsi, M.D., D.Phil., is Acting Professor and Chair in the Department of Radiation Oncology at Emory University School of Medicine. Gender equity in academic medicine has been a key area of her scholarly focus, a subject to which she brings her perspective as a physician and social scientist to promote evidence-based intervention. Author of over 300 articles in peer-reviewed journals, including multiple high-impact studies in journals such as the New England Journal of Medicine, the Lancet, and JAMA, her research to promote gender equity has been funded by R01 grants from the National Institutes of Health as well as large independent grants from the Doris Duke Foundation and several other philanthropic foundations. She has mentored dozens of others in research investigating women's under-representation in senior positions in academic medicine and the mechanisms that must be targeted to promote equity. Active in organized medicine, she has served on the Steering Committee of the AAMC's Group on Women in Medicine in Science and now serves on the National Academies of Science, Engineering, and Medicine's Committee on Women in Science, Engineering, and Medicine. She has served on the Board of Directors of the American Society of Clinical Oncology (ASCO) and is now Chair of the Ethics Committee of the American Society of Radiation Oncology (ASTRO). She was part of the Lancet's advisory committee for its theme issue on women in science, medicine, and global health, which served to foster additional research. Also an internationally recognized clinical trialist and health services researcher in breast cancer, her work is frequently featured in the popular media, including coverage by the New York Times, Wall Street Journal, Washington Post, NPR, and national network nightly news. Frequently invited as a keynote speaker, she has delivered invited talks at over 50 institutions and professional societies, including the AAMC, the NIH, and the National Academy of Medicine and National Academy of Sciences. Her contributions have been recognized with her election to the American Society of Clinical Investigation and Association of American Physicians, the Leadership Award of the AAMC's Group on Women in Medicine and Science, LEAD Oncology's Woman of the Year Award, AMWA's Woman in Science Award, and AMSA's Women Leaders Award. She is a fellow of ASCO, ASTRO, AAWR, and the Hastings Center.
$i++ ?>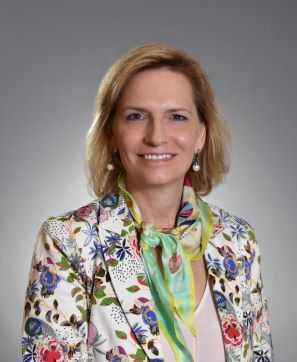 Nancy D. Spector, MD
Professor of Pediatrics
Senior Vice Dean for Faculty
Drexel University College of Medicine
Executive Director, Executive Leadership in Academic Medicine® (ELAM)
Interim Director, Institute for Women's Health and Leadership
She/her/hers
Dr. Nancy Spector, MD, is a Professor of Pediatrics and serves in dual roles at the Drexel University College of Medicine (DUCOM): as Executive Director of the Hedwig van Ameringen Executive Leadership in Academic Medicine® (ELAM) program and as Vice Dean for Faculty. Known for her leadership abilities and her facilitation skills, Dr. Spector is sought after as a speaker and a visiting professor. Her contributions to graduate medical education and academic medicine are in leadership skills development, professional development, gender equity, mentoring and sponsorship, and curriculum development and implementation. She is a member of PROWD (Promoting and Respecting Our Women Doctors). In addition to her roles at DUCOM, she has been the educational leader of the I-PASS Handoff Study Group and serves as the Chair of the I-PASS Executive Council and is a co-founder of the I-PASS Safety Institute. She has received numerous awards for teaching, mentoring and innovation, including the Robert S. Holm Award for her extraordinary contribution in pediatric program director leadership and mentorship from the Association of Pediatric Program Directors, the Elias Abrutyn Mentoring Award from Drexel University College of Medicine, the Miller Sarkin Mentoring Award from the Academic Pediatric Association, the Elizabeth Bingham Award from the Association for Women in Science, Philadelphia chapter, the Women in Medicine Summit She for She Award, the American Medical Association Inspiration Award, and the Association of American Medical Colleges GWIMS Leadership Award for an Individual. She is the co-editor of two books and has more than 115 publications to her credit.
$i++ ?>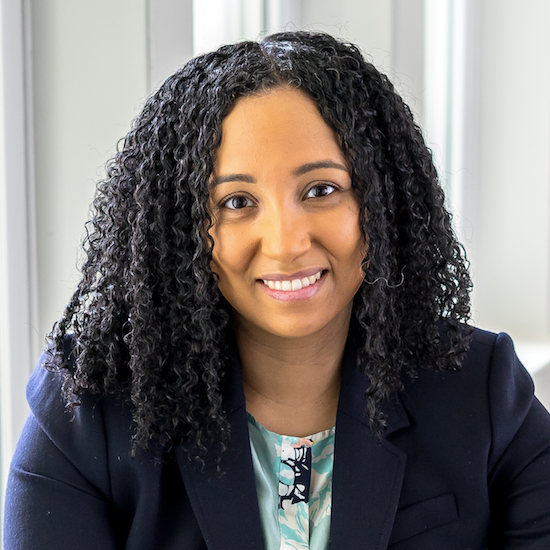 Taniecea Mallery, PhD (Moderator)
Senior Director
Organizational Inclusion & Development
AAMC

Taniecea Mallery, PhD, is Senior Director, Organizational Inclusion & Development (OID) portfolio within the Equity, Diversity, and Inclusion (EDI) cluster of the AAMC. Dr. Mallery leads the work and efforts in advancing learning and workplace environments towards achieving an inclusive culture/climate and emerging as equity-minded medical schools, teaching hospitals, and health systems.
She most recently served as Executive Director of Strategic Initiatives & Chief Diversity Officer at the University of Louisiana at Lafayette located in Lafayette, LA. Dr. Mallery was charged with leading the strategic direction and vision for diversity, equity, and inclusion and was successful in the development of institution-wide strategic initiatives to guide UL Lafayette's mission and vision. Prior to joining UL Lafayette, Dr. Mallery served as a senior diversity research specialist within the AAMC Diversity Policy and Programs cluster from 2013-2015, and as an instructor in the AAMC Healthcare Executive Diversity and Inclusion Certificate program. She served as a research mathematical statistician at the U.S. Census Bureau in 2005-2007, and again in 2012-2013.
Dr. Mallery holds a Ph.D. and M.A. in applied and computational mathematics from Princeton University, and a B.S. in mathematics from Loyola University New Orleans. She completed the NADOHE Chief Diversity Officer Fellows Program in 2016-2017, the Institute for Educational Management (IEM) at the Harvard Graduate School of Education in 2018, and the Universities of Louisiana Management and Leadership Institute (MLI) in 2020-2021.
$i++ ?>
Components visible upon registration.