CMOG/GFP Joint Webinar on Generative AI in Healthcare: Early Experience with Language Models at Stanford - December 1
Includes a Live Web Event on 12/01/2023 at 3:00 PM (EST)
Artificial Intelligence (AI) tools represent a large opportunity to streamline clinical workflows and reduce provider burden, but much of AI work remains academic vs. operational. During this webinar sponsored by the Chief Medical Officers' Group (CMOG) and the Group on Faculty Practice (GFP), participants will hear from Stanford, and their recent work in AI. The first presenter, Dr. Nigam Shah, will focus on AI governance as well as the strategy and goals of the Data Science Team at Stanford Health Care (SHC). Our second presenter, Dr. Patricia Garcia, will share Stanford's success and challenges around recent pilot applications, specifically ones that draft patient message responses and post-patient-session notes. Given that electronic messages are a leading cause of clinician burnout, CMOG and GFP members are especially interested in these pilots as potential opportunity to reduce physician administrative time and cognitive burden. We look forward to learning from our Stanford colleagues, and will allow time at the end of the webinar for discussion and Q&A.
A recording will be posted to the GFP and CMOG webpages if you are unable to attend the session. Problems with registration? If you experience trouble registering for the webinar, please e-mail aamc@commpartners.com.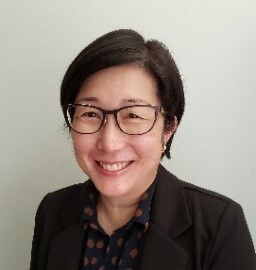 Lisa Chew, MD, MPH (Moderator)
Director of Clinical Innovations
Association of American Medical Colleges

Lisa Chew, MD, MPH is the Director of Clinical Innovations at the Association of American Medical Colleges (AAMC). Dr. Chew works with a wide range of health system leaders to increase their ability to deliver high value, high quality, and equitable care through clinical transformation and innovative care models.
She comes to the AAMC from the University of Washington where she served as the Associate Medical Director at Harborview Medical Center. In this role, she led and directed the strategic, operational, and quality initiatives in ambulatory care, spearheaded the implementation of Project CORE (Coordinated Optimal Referral Experiences) at the University of Washington, and created successful clinical programs to increase access to care for historically marginalized communities.
Dr. Chew earned her medical degree at the University of California, San Francisco, and completed her residency and chief residency in Internal Medicine at the University of Washington. She is an alumna of the Robert Wood Johnson Clinical Scholars Fellowship Program where she earned an MPH at the University of Washington. She is currently Associate Professor of Medicine at the University of Washington.
$i++ ?>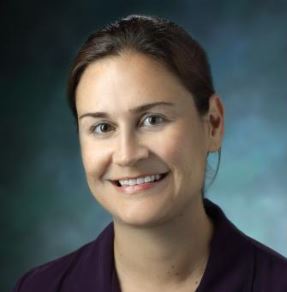 Patricia Garcia, MD
Associate Chief Medical Information Officer, Ambulatory Care, Stanford Health Care
Director, GI Motility Laboratory, Stanford Digestive Health Center
Clinical Associate Professor of Medicine – Gastroenterology & Hepatology, Stanford University School of Medicine

Patricia Garcia, MD is the Associate Chief Medical Information Officer for Ambulatory Care at Stanford Health Care, where she also serves as an Associate Professor in the Gastroenterology division. She works with a team of analysts, informaticists, data scientists and operational leaders to develop AI strategies to improve physician burnout, patient care and efficiency. Dr. Garcia is a member of the EPIC GI Brain Trust and has been a member of the EPIC Gastroenterology Specialty Steering Board since 2022. She also has a background in coding and reimbursement and is a member of the American Gastroenterological Association Practice Management and Economics Committee and is the AGA Advisor to the American Medical Association Relative Value Scale Update Committee (RUC).
$i++ ?>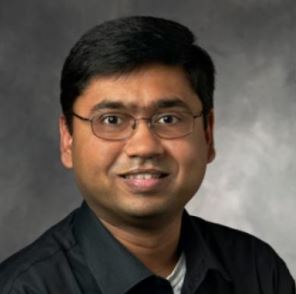 Nigam Shah, MBBS, PhD
Chief Data Scientist, Stanford Health Care
Co-Director, Center for Artificial Intelligence in Medicine & Imaging (AIMI)
Professor of Medicine – Biomedical Informatics Research & Professor of Biomedical Data Science, Stanford University School of Medicine

Dr. Nigam Shah is Professor of Medicine at Stanford University, and Chief Data Scientist for Stanford Health Care. His research group analyzes multiple types of health data (EHR, Claims, Wearables, Weblogs, and Patient blogs), to answer clinical questions, generate insights, and build predictive models for the learning health system. At Stanford Healthcare, he leads artificial intelligence and data science efforts for advancing the scientific understanding of disease, improving the practice of clinical medicine and orchestrating the delivery of health care.
Dr. Shah is an inventor on eight patents and patent applications, has authored over 200 scientific publications and has co-founded three companies. Dr. Shah was elected into the American College of Medical Informatics (ACMI) in 2015 and was inducted into the American Society for Clinical Investigation (ASCI) in 2016. He holds an MBBS from Baroda Medical College, India, a PhD from Penn State University and completed postdoctoral training at Stanford University.
$i++ ?>
Components visible upon registration.