Addressing LGBTQIA+ Health in Academic Medicine (IDEAS) - September 12
Recorded On: 09/12/2023

The current legislative environment is challenging to the LGBTQIA+ community. Over the past five years, anti-LGBTQIA+ legislation has been attempted at local, state and national levels.
During this webinar, Drs. Eckstrand and Potter will discuss the impact of this discriminatory legislation on the health and safety of LGBTQ+ individuals and communities. These experts will then provide an analysis of the opportunities and strategies academic medicine can utilize to oppose harmful legislation and continue to be a national leader in advancing LGBTQ+ health equity.
Learning objectives:
Describe the dramatic upward trend in anti-LGBTQIA+ legislation during the past 5 years.
Discuss the impact of anti-LGBTQIA+ legislation on the health and safety of LGBTQ+ people.
Analyze opportunities for academic medicine to continue to serve as a national leader in advancing methodologies to describe and respond to the needs of LGBTQIA+ communities and disseminating evidence-based scientific information to the general public.
About IDEAS
The AAMC IDEAS (Inclusion Diversity, Equity, Antiracism) Webinar series provides actionable information about DEI strategies that you can put into practice to become a more effective and successful leader, educator, and member of the academic medicine community.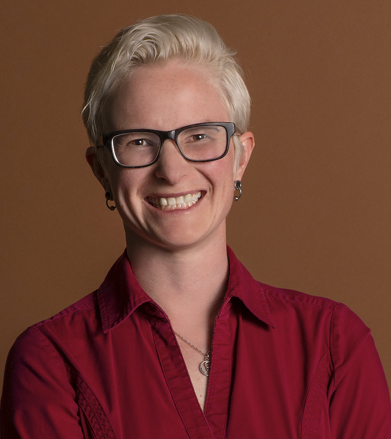 Kristen L. Eckstrand, MD, PhD
Assistant Professor|Department of Psychiatry
University of Pittsburgh
Medical Director| UPMC LGBTQIA+ Health Quality Medical Director|SAFE, SAFETY, & PFE Programs
Western Psychiatric Hospital of UPMC

Dr. Eckstrand is a board-certified child & adolescent psychiatrist, an Assistant Professor of Psychiatry at the University of Pittsburgh, and the Medical Director for UPMC LGBTQIA+ Health Quality. Their research focuses on the neuropsychiatric underpinnings of trauma and resilience in adolescents, with an emphasis on minoritized communities and vulnerable populations, with an emphasis on LGBTQ+ populations. Dr. Eckstrand's research has been published in top-tier journals such as JAMA Psychiatry and Biological Psychiatry, and been recognized by Honorary Membership in the World Psychiatric Association and awards from the American Academy of Child & Adolescent Psychiatry, American Psychiatric Association, and Society for Biological Psychiatry. Dr. Eckstrand is nationally recognized for their leadership supporting the health of LGBTQ+ communities. Dr. Eckstrand has published four textbooks and numerous peer-reviewed papers on the health needs of LGBTQ+ communities, including on training healthcare professionals and optimizing organizations to provide affirming and responsible care to LGBTQ+ individuals. Dr. Eckstrand founded the Vanderbilt Program for LGBTQ+ Health, the second LGBTQ+-focused program at an academic health center in the country, co-directs the University of Pittsburgh School of Medicine's LGBTQ+ Health elective, and speaks nationally on the importance of diversity and identity in health. Dr. Eckstrand's commitment to diversity has been recognized through awards from the American Medical Association, American Medical Student Association, the Association of American Medical Colleges, and the Tennessee Medical Association.
$i++ ?>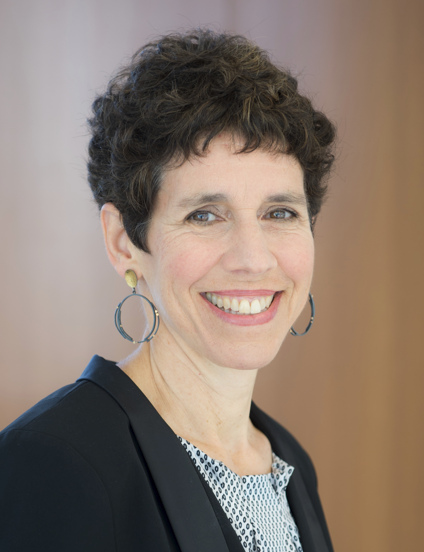 Jennifer Potter, MD (she/her)
Professor of Medicine and Advisory Dean
Harvard Medical School (HMS)
Founding Director, Women's Health Center
Beth Israel Deaconess Medical Center
Co-Chair
The Fenway Institute

Dr. Potter (she/her) is Professor of Medicine and Advisory Dean Harvard Medical School (HMS), Founding Director of the Women's Health Center at Beth Israel Deaconess Medical Center, and Co-Chair of The Fenway Institute. She is also faculty co-director of two longitudinal curricular themes at HMS focused on trauma-informed care and sexual and gender minority (SGM) health equity, program lead for the HMS-Fenway Health LGBTQIA+ Health Fellowship Program, and associate editor at MedEdPORTAL. Dr. Potter's scholarly work focuses on reducing health disparities among sexual minority women and other SGM populations by implementing clinical quality improvement initiatives to enhance health outcomes and leading medical education initiatives to enhance health professional training. She has served as principal investigator of a suite of studies addressing tailored healthcare communication, patient engagement in care, and prevention of cervical and breast cancer among SGM populations. In the realm of medical education, Dr. Potter has co-edited three textbooks on LGBTQIA+ health and co-authored an Association of American Medical Colleges (AAMC)-sponsored monograph used by medical schools worldwide to foster curricular integration and induce climate change. Her efforts to advance SGM health equity have been recognized by the Harold Amos Faculty Diversity Award, Dr. Susan M. Love Award, Massachusetts Medical Society LGBTQ Health Award, and AAMC Group on Women in Medicine and Science Individual Leadership Award.
$i++ ?>
Components visible upon registration.