GIP/GRAND Joint Webinar: Emergency Preparedness in the Research Enterprise - September 8
Recorded On: 09/08/2023
The Group on Research Advancement and Development (GRAND) and the Group on Institutional Planning (GIP) recognizes the importance of emergency preparedness, especially for the research enterprise. The focus of this webinar will be to discuss the importance of integrating the research enterprise into the institution's overall emergency preparedness plan. Attendees will hear from three AMCs on to how plan for and deal with major disruptions, such as power outages, and natural disasters. This webinar is sponsored by GRAND and GIP, and open to all AAMC constituents (employees of AAMC member institutions) who are interested in attending.
Learning Objectives:
Recognize the need for and importance of creating robust emergency preparedness policies.
Describe to colleagues the importance of and opportunity to include the research enterprise in preparedness planning.
Identify elements and examples of effective policies that can be implemented at their institution.
For technical support, please email aamc@commpartners.com. Please use Chrome, Firefox, Edge or an up to date version of Safari on this site. Internet Explorer will not work, as it is too old to be compatible.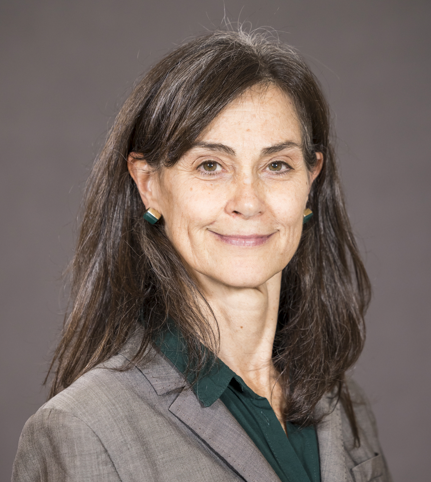 Deborah Lazzarino, PhD, MA
Associate Dean for Research
New Jersey Medical School
Rutgers, The State University of New Jersey
$i++ ?>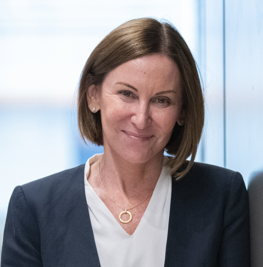 Emma A. Meagher, MD
Professor, Medicine and Pharmacology
Senior Vice Dean for Clinical and Translational Research
Senior Associate Vice Provost for Human Research
Vice President for Clinical Research, UPHS Associate Dean, PSOM Master's and Certificate Programs
Emma A. Meagher, MD, serves as Professor of Medicine and Pharmacology in the Perelman School of Medicine (PSOM) at the University of Pennsylvania in Philadelphia. Dr. Meagher earned her medical doctorate degree from the Royal College of Surgeons in Dublin, Ireland, and completed postgraduate training in internal medicine, cardiology, and pharmacology at the National University of Ireland. She is an honorary fellow of the Royal College of Physicians in Ireland.
In her roles within PSOM as Senior Vice Dean for Clinical and Translational Research, as Chief Clinical Research Officer, and as Senior Associate Vice Provost for Human Research, Dr. Meagher oversees the institution's clinical research infrastructure and its portfolio and sets the strategy for Penn Medicine's clinical research enterprise. In her role as Vice President of Clinical Research within the University of Pennsylvania Health System, Dr. Meagher is charged with developing and implementing a UPHS-wide research strategy and leading the integration and alignment of clinical research and clinical practice across Penn Medicine's hospitals and ambulatory practices.
As the Associate Dean for PSOM Master's and Certificate Programs, and as Director of Translational Research Education, Dr. Meagher is responsible for the rapidly growing portfolio of professional education opportunities provided by the Perelman School of Medicine. Since 2004, she has led the Master of Science in Translational Research, which has trained many physician-scientists and clinical investigators who now lead several of PSOM's cutting-edge clinical and translational research programs.
Dr. Meagher's research expertise lies in the development of novel therapeutics for dyslipidemia and the evaluation of educational methods for training clinical and translational scientists. She serves as the Chair Elect of the Association of American Medical Colleges (AAMC)'s Group on Research Advancement and Development (GRAND), as a board member of the Clinical Research Forum, and is a past-president of the Association for Clinical and Translational Science (ACTS). She has published articles in numerous high-impact journals, held numerous editorial positions, and is certified as a master trainer through the NIH-funded National Research Mentoring Network.
Dr. Meagher has received recognition for her efforts in education through numerous teaching awards, including the University's highest teaching honor, the Lindback Award for Medical Education (2005), as well as the Alpha Omega Alpha Robert J. Glaser Distinguished Teacher Award from the AAMC (2014) and the Distinguished Educator Award from ACTS (2020).
$i++ ?>
William D. Myles
Assistant Director Safety & Emergency Preparedness
Keck School of Medicine of the University of Southern California

William Myles began his safety and emergency management career as a firefighter in the City of Detroit. After seven years serving his community in the position, William accepted a promotion to the department's Fire Prevention Division, representing the city's Fire Marshal. The new role required William to engage corporate and institutional leaders throughout the jurisdiction while inspecting and informing their organizations' compliance with city, state, and federal fire codes. Before retiring from the department, William became the Division's representative during weekly hearings in the 36th District Court, assisting the prosecution of Life Safety Code violators.
Recruited after a brief retirement to assist fire response readiness of employees at seven hospitals of the Detroit Medical Center, Myles sought and attained Certification as a Healthcare Safety Professional. The healthcare organization entrusted William as a content expert and supported his completion of Federal Emergency Management courses for emergency management in hospitals, while building the safety program. William managed Fire and Life Safety components of the Environment of Care committees for several DMC hospitals. Promoted to Corporate Safety Director, William represented Life Safety programs and documentation during several DMC Joint Commission surveys.
Recruited by Northwest Community Healthcare to relocate to Arlington Heights, Illinois, William left Detroit to become NCH Director of Safety, Security and Emergency Preparedness departments. The organization's mid-size hospital and William's security department saw significant improvement collaborating with neighboring municipal police departments.
Welcomed to California to build the environmental safety program of the new Martin Luther King, Jr. Community Hospital, William enjoyed adding Earthquake Preparedness to his preparedness portfolio to better serve the role. Eventually promoted to Director of Support Services, William's reporting departments included Facilities, Safety, Security, Public Exchange (PBX), Clinical Engineering, Housekeeping, and Patient Transportation.
William Myles is currently, Assistant Director of Safety and Emergency Preparedness at the University of Southern California's Keck School of Medicine. Myles has a Bachelor of General Studies from Wayne State University.
$i++ ?>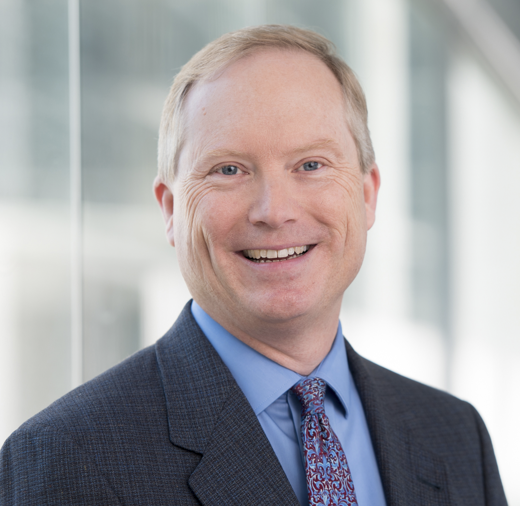 Brian Smith, JD, MBA
Chief Ethics and Compliance Officer
Senior Associate Vice Chancellor – Research
University of California, San Francisco

Brian Smith, JD, MBA, serves as the Chief Ethics and Compliance Officer (CECO) as well as the Senior Associate Vice Chancellor - Research Infrastructure & Operations (SAVCR) at the University of California, San Francisco (UCSF). In the CECO role, Brian oversees a wide range of compliance-related matters for the campus and health system, including clinical compliance, research integrity, financial conflicts of interest, and whistleblower and retaliation complaints. Brian concurrently serves UCSF as the SAVCR, responsible for day-to-day operations and management of key components of the UCSF enterprise: human and animal research oversight; laboratory animal resource center; research cores; research development; international research support; and environment, health and safety. Brian is UCSF's Cyber-Risk Responsible Executive and designated as one of the UCSF Emergency Operations Center directors. On the national level, Brian was the 2021-2022 Steering Committee Chair of the Group on Institutional Planning, Association of American Medical Colleges (AAMC), and is a member of the Council on Governmental Relations (COGR) Research Ethics & Compliance Committee. Brian brings experience from his positions at other leading universities. Before joining UCSF in 2014, Smith worked at both the University of Oregon and UC San Diego, where his responsibilities included leadership of research, education, and business administration offices.
$i++ ?>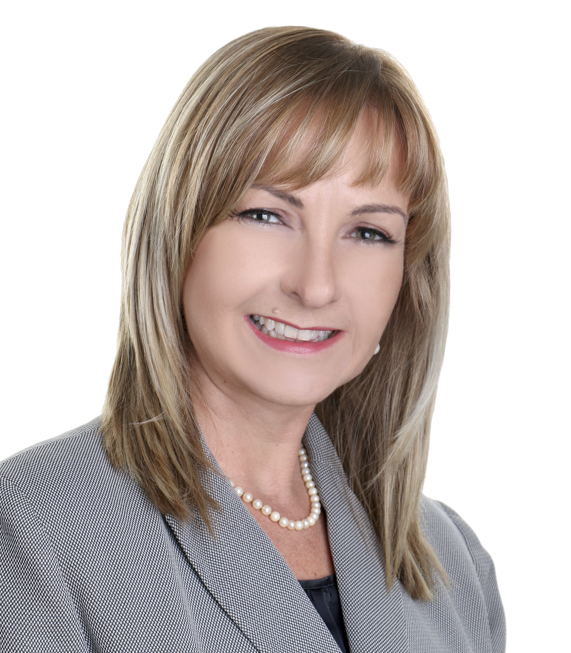 Kenira Thompson, PhD, MBA, MS
President & Director of Research
Ponce Research Institute
Vice President of Research
Ponce Health Sciences University

Dr. Kenira Thompson obtained an MS and Doctor of Philosophy (PhD) in Behavioral Neuroscience at the University of Wisconsin-Milwaukee and completed postdoctoral research training at the Cajal Neuroscience Research Institute of the University of Texas San Antonio.
She has been at PHSU for 16 years and is currently the President of the Ponce Research Institute and the Vice President of Research at PHSU. Dr. Thompson's leadership focuses on developing, coordinating and stimulating multi-disciplinary research at the PHSU-PRI, in order for the institution to continue to grow as a prestigious academic and research center. She currently holds the rank of Full Professor in the Depts. of Basic Sciences, Psychiatry, and Clinical Psychology at PHSU.
In 2017, she became the first Hispanic woman selected to a three-year term on the American Association of Medical College's Group on Research Advancement (GRAND) Steering Committee and served as Chair-Elect for this organization in 2019-2020. She has been very influential in recruiting key scientific talent to Puerto Rico. She is a role model to young Hispanic female scientists and has implemented various programs to expand the pipeline of students interested in biomedical science careers.
In addition, for over four years, she has led relief efforts at PHSU post-hurricane María, as well as during the more recent earthquakes and the COVID-19 pandemic. The support, aid, and relief efforts provided thanks to her coordination, efforts, and dedication have been necessary and indispensable to help increase the reach and speed of the services provided to citizens in need during the emergency recovery process. Since 2020, she has served on the Scientific Advisory Board for the Governor of Puerto Rico and was recently named President of this entity. Her efforts have been recognized locally and nationally, as she continues to be an active participant in the rebuild of Puerto Rico.
$i++ ?>
Components visible upon registration.