Culturally-Responsive Support for Medical Student Mental Health (IDEAS) - August 8
Recorded On: 08/08/2023

In recent years, there has been an increased awareness of the poor mental health of medical students, residents, and physicians. Documented stressors for medical students include academic workload, competition with peers, conflicts in work-life balance, family demands, financial difficulties, and emotionally taxing experiences. Overall, medical students demonstrate higher rates of depression, suicidal ideation, and stigmatization around depression compared to the overall population, and are often less likely to seek support. Furthermore, the COVID-19 era has ushered in a level of uncertainty that has contributed to increases in generalized anxiety disorder (GAD) and depression among medical students with disparate impacts on students underrepresented in medicine. As a result, it is vital to share promising practices and strategies to address medical student mental health.
During this webinar, a panel of mental health practitioners will offer perspectives and describe culturally-responsive approaches to supporting students with attention to those with marginalized identities. Speakers will describe common barriers to holistically addressing the mental health needs of students and emphasize the significance of engaging in early interventions, diagnoses, and ongoing support to address these issues that can impact academic success.
This webinar is designed to support administrators and student service providers with:
Strategies to better assess and identify when students are presenting with mental illness.
Insight into common barriers to providing specialized mental health care and pathways for overcoming them.
Practical examples of institutions implementing effective student mental health programs.
About IDEAS
The AAMC IDEAS (Inclusion Diversity, Equity, Antiracism) Webinar series provides actionable information about DEI strategies that you can put into practice to become a more effective and successful leader, educator, and member of the academic medicine community.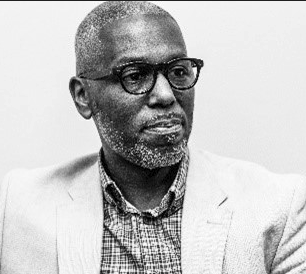 Carlton Green, PhD
Licensed Psychologist
Carlton E. Green, Ph.D., is an award-winning psychologist with expertise in diversity, equity, and inclusion with an emphasis on race and racial issues. Dr. Green earned a PhD in counseling psychology at Boston College, and for more than 25 years, Dr. Green held various roles in higher education settings. Currently, Dr. Green operates an independent practice providing psychotherapy to diverse populations and supervision to mental health trainees, as well as facilitation, training, consultation, and coaching services to schools, universities, mental health agencies, and businesses.
$i++ ?>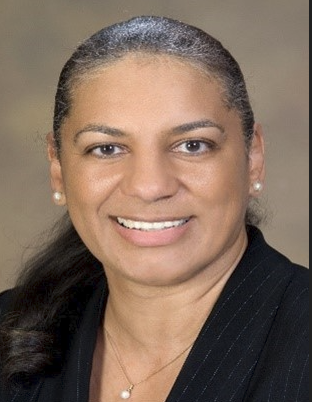 Patricia Harrison-Monroe, PhD
Associate Professor & Vice Chair of the Department of Psychiatry
University of Arizona College of Medicine - Tucson
Dr. Harrison-Monroe is Associate Professor and Vice Chair of the Department of Psychiatry at the University of Arizona College of Medicine - Tucson. A faculty member, educator and clinical supervisor since 2005, she currently spearheads Departmental diversity, equity, and inclusion efforts and leads several diversity initiatives within the College of Medicine to address underrepresentation of minority students, residents, and faculty. For more than a decade, Dr. Harrison-Monroe has also provided counseling support to enrolled medical students as they navigate the increasing impact of scholastic and environmental stress on their mental health. Her work has been recognized both on a local and national level, receiving numerous awards for her mental health promotion to underserved communities and anti-stigma work. A seasoned clinician, she has also maintained a private practice for more than two decades.

Prior to moving to Tucson, Dr. Harrison-Monroe was Assistant Commissioner with the New York City Department of Mental Health. In 2002, she was honored for her service in the aftermath of the World Trade Center disaster. Dr. Harrison-Monroe holds a doctoral degree in clinical psychology from Columbia University, New York.
$i++ ?>
Noshene Ranjbar, MD
Associate Professor of Psychiatry & Director, Integrative Psychiatry Program
University of Arizona College of Medicine – Tucson
Born and raised in Tehran, Iran until immigrating to the U.S. in adolescence, Dr. Noshene Ranjbar developed a passion for a holistic view of medicine and healing from early on in her life. Throughout her studies and life experiences, including her own illness as well as caring for her mom who suffered from several autoimmune illnesses and cancer, to fostering refugee children with PTSD, to working with American Indian communities across the U.S., she developed a keen interest in approaches to healing trauma and advocating for holistic mental health in empowering, culturally appropriate ways.
Dr. Ranjbar completed undergraduate and medical school at the University of Virginia, followed by Family Medicine Internship at Middlesex Hospital/Hartford Hospital, Psychiatry Residency at the University of Arizona-Tucson, and Child and Adolescent Psychiatry Fellowship at Boston Children's Hospital/Harvard Medical School. Board Certified in General Psychiatry, Child & Adolescent Psychiatry, and Integrative Medicine, Dr. Ranjbar currently serves as Associate Professor of Psychiatry and Director of the Integrative Psychiatry Program at the University of Arizona. She also serves on Faculty with The Center for Mind-Body Medicine, the Andrew Weil Center for Integrative Medicine, and the Integrative Psychiatry Institute.
Her research focuses on training the next generation of psychiatrists to offer a holistic approach to mental health, while serving children and families most in need. As a Robert Wood Johnson Culture of Health Leader, she is expanding her work in integrative mental health and indigenous mental health nationally and internationally.
$i++ ?>
Kaosoluchi Enendu, MD, MBA
Third-Year Psychiatry Resident
Yale University
Dr. Kaosoluchi Enendu is a third-year Yale psychiatry resident. Her interests are student mental health and well-being, wellness in the physician workforce, and addressing patient health inequities, with a focus on racial trauma. She aims to treat patients holistically by taking their racial and social context into consideration. During medical school, Kaosoluchi co-founded a four-year mission-based program entitled LEAD-ABC (Leadership in Education Advancing Diversity- African, Black, and Caribbean) to produce future physicians who are committed to serving African, Black and Caribbean communities in California, the United States, and beyond. Kaosoluchi was also an active leader in the Student National Medical Association during her four years of medical school: she served as Chapter President, Associate Regional Director, and Co-Chair of the National Mental Health Initiative Committee.
$i++ ?>
Components visible upon registration.