My Journey to Discover Why African Americans Live Sicker and Die Younger (IDEAS) - May 10
Recorded On: 05/10/2023

More than three decades ago, Dr. Thomas A. LaVeist learned that there were race disparities in health. Today that fact is common knowledge, but it was less common then. He wondered why these disparities existed and sought answers in the research literature. Surprised by the lack of satisfying answers, he devoted his career to finding one. Join Dr. LaVeist as he describes his personal journey to discover the answer.
Learning Objectives:
To dispel the three most common myths about the explanations for racial disparities in health.
To explain flaws in research methods commonly used to study health disparities.
To explain ways in which social determinants of health produce race disparities in health.
About IDEAS
The AAMC IDEAS (Inclusion Diversity, Equity, Antiracism) Webinar series provides actionable information about DEI strategies that you can put into practice to become a more effective and successful leader, educator, and member of the academic medicine community.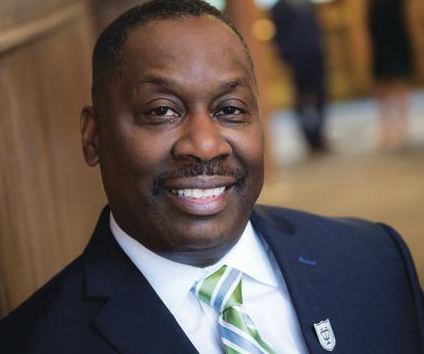 Thomas A. LaVeist, PhD
Dean and Weatherhead Presidential Chair in Health Equity
Tulane University School of Public Health & Tropical Medicine
Thomas A. LaVeist, PhD, has devoted his extraordinary 30-year career to dismantling racism, promoting social justice, and fighting for equity in health care. Dr. LaVeist arrived at Tulane in 2018 after having served as professor and chair of the Department of Health Policy and Management at the Milken Institute School of Public Health at the George Washington University in Washington, D.C. He had previously served as the William C. and Nancy F. Richardson Professor in Health Policy at the Bloomberg School of Public Health at Johns Hopkins University in Baltimore, Maryland. Across these roles, Dr. LaVeist has become a tireless voice for social justice in the practice of medicine and education of clinicians.
A prolific scholar, Dr. LaVeist has published more than 150 scientific articles and six books. His research and writing has focused on three broad thematic research questions: 1) What are the social and behavioral factors that predict the timing of various related health outcomes, 2) What are the social and behavioral factors that explain race differences in health outcomes, and 3) What has been the impact of social policy on the health and quality of life of African Americans? Specific areas of expertise include: U.S. health and social policy; the role of race in health research; social factors contributing to mortality, longevity and life expectancy; quantitative and demographic analysis and access; and utilization of health services. In 2005, he published Minority Populations and Health: An Introduction to Health Disparities in the United States, a formative reference for instructors of medical, nursing, and public health students.
Dr. LaVeist's accolades include the Innovation Award from the National Institutes of Health, the Knowledge Award from the U.S. Department of Health and Human Services, and the Herbert W. Nickens Award from the Association of American Medical Colleges. He was elected to the National Academy of Medicine in 2013.
Dr. LaVeist earned his BA in sociology from the University of Maryland Eastern Shore in 1984 and an MA in sociology and a PhD in medical sociology from the University of Michigan in 1988. He completed postdoctoral studies at the University of Michigan School of Public Health in 1990.
$i++ ?>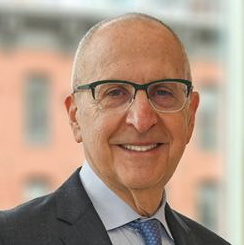 David J. Skorton, MD
President and CEO
AAMC
David Skorton, MD, is president and CEO of the Association of American Medical Colleges (AAMC), which represents the nation's medical schools, teaching hospitals and health systems, and academic societies. He began his leadership of the AAMC in July 2019 after a distinguished career in government, higher education, and medicine. Previously, Dr. Skorton served as the 13th secretary of the Smithsonian Institution, where he oversaw 19 museums, 21 libraries, the National Zoo, numerous research centers, and education programs. Prior to that, he served as president of two universities: Cornell University (2006 to 2015) and the University of Iowa (2003 to 2006), where he also served on the faculty for 26 years and specialized in the treatment of adolescents and adults with congenital heart disease. A pioneer of cardiac imaging and computer processing techniques, he also was co-director and co-founder of the University of Iowa Adolescent and Adult Congenital Heart Disease Clinic. A distinguished professor at Georgetown University, Dr. Skorton is an elected member of the National Academy of Medicine, the American Academy of Arts and Sciences, and the American Philosophical Society, as well as a lifetime member of the Council on Foreign Relations and a fellow of the American Association for the Advancement of Science. Dr. Skorton earned his BA and MD degrees from Northwestern University. He completed his medical residency and fellowship in cardiology and was chief medical resident at the University of California, Los Angeles.
$i++ ?>
Components visible upon registration.