MedBiquitous Community Connection Webinar: Impactful Specifications and Standards from the Total Learning Architecture - May 18
Recorded On: 05/18/2021
This presentation will dive into the Advanced Distributed Learning (ADL) Initiative's 4-pillar data strategy for managing lifelong learning and explore the supporting set of international data standards. These standards exemplify the collective research done at ADL known as the Total Learning Architecture (TLA). The first standard is Experience API, which is a data standard that allows for human and machine readable experience data for human performance data, as well as the traditional knowledge-based data. The second standard that will be discussed is the Learning Activity Metadata standard, which is used to increase the granularity of how learning activities are aggregated and described. This supports the second TLA pillar that captures all available learning opportunities that exist across a learning ecosystem. The third data pillar consists of reusable competencies and competency frameworks, which make up the RCD (Reusable Competency Definition) standard. This standard describes how competencies can be tightly defined, organized, and designed to be shared across organizations. Finally, the fourth pillar of Learner Profiles binds all aspects of the learner - their past, present, and future - into a cohesive data structure. These collective efforts form the TLA and can be leveraged collectively or individually to increase organizational success.
---
"MedBiquitous Community Connection" is a series of free one-hour webinars featuring health professions educators and technology innovators from around the globe. "MedBiquitous Community Connection" provides a forum for community experts to share how digital technologies are promoting improvement and better outcomes across the continuum of health professions education. A portion of each webinar will reserve time for a brief Q&A session, allowing attendees the opportunity to dialogue with guest speakers.

Please use Google Chrome, Firefox, Edge or Safari on this site. Internet Explorer will not function properly as it is too old to be compatible with the system.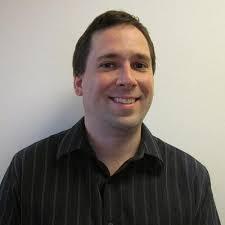 Andy Johnson: Webinar Facilitator
Specifications and Standards Manager

ADL Team Members
Ashley Howell
Project Manager
Yihua Liu
Data Analyst
Hunter Smith
Software Engineer
Florian Tolk
Software Engineer
These ADL Team members each bring a passion and interest to various topic areas to match their diverse interests, backgrounds, and research areas. Andy Johnson is the Specifications and Standards Manager at ADL and oversees both those efforts and their impact on policy. Ashley Howell is an expert project manager overseeing DoD modernization efforts that ADL is researching. Yihua Liu is a Data Analyst who has a keen interest in Experience API and the capabilities it can enable. Florian Tolk and Hunter Smith are both software engineers. Florian has an interest on competency and credentialing systems while Hunter's focus has been on metadata and learner profiles.
Components visible upon registration.