Update from the NIH Office of Extramural Research - December 15
Join Mike Lauer, MD, NIH Deputy Director for Extramural Research, for an update on key NIH policies for the extramural research and research training community.
Dr. Lauer welcomes discussion during a question and answer period to follow the presentation. You may also submit questions ahead of time to AAMC staff at GREAT@aamc.org.
The AAMC looks forward to providing this platform for interaction with the GREAT and GRAND communities on these and future topics. Please send topic suggestions to AAMC staff (above).
Please use Google Chrome, Firefox, Edge or Safari on this registration site. Internet Explorer will not function properly as it is too old to be compatible with the registration system.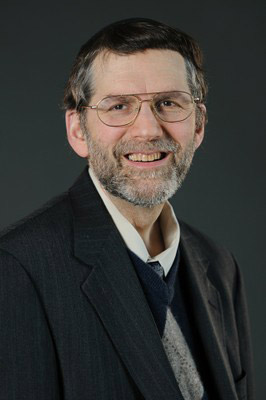 Michael Lauer, MD
Deputy Director for Extramural Research, National Institutes of Health (NIH)
Michael Lauer, M.D., is the Deputy Director for Extramural Research at the National Institutes of Health (NIH), where he serves as the principal scientific leader and advisor to the Director of the NIH on all matters relating to the substance, quality, and effectiveness of the NIH extramural research program and administration. He received education and training at Rensselaer Polytechnic Institute, Albany Medical College, Harvard Medical School, Harvard School of Public Health, and the NHLBI's Framingham Heart Study. He spent 14 years at Cleveland Clinic as Professor of Medicine, Epidemiology, and Biostatistics. During his tenure at the Clinic, he led a federally funded internationally renowned clinical epidemiology program that applied big data from large-scale electronic health platforms to questions regarding the diagnosis and management of cardiovascular disease. From 2007 to 2015 he served as a Division Director at the National Heart, Lung, and Blood Institute (NHLBI), where promoted efforts to leverage big data infrastructure to enable high-efficiency population and clinical research and efforts to adopt a research funding culture that reflected data-driven policy. He has received numerous awards including the NIH Equal Employment Opportunity Award of the Year and the Arthur S. Flemming Award for Exceptional Federal Service in recognition of his efforts to grow a culture of learning and accountability.
$i++ ?>
Christa Wagner, PhD
Senior Legislative Analyst
Christa Wagner currently serves as a Senior Legislative Analyst at the AAMC where she is responsible for legislative and regulatory policy and advocacy in support of medical research and academic medicine's partnership with the Department of Veterans Affairs. Her work includes supporting and coordinating two coalitions convened by the AAMC, the Ad Hoc Group for Medical Research which supports an enhanced federal investment in the National Institutes of Health (NIH), and the Friends of VA Medical Care and Health Research (FOVA) which is dedicated to supporting an increased federal investment in the Department of Veterans Affairs Medical and Prosthetic research program. Christa also serves as an editor of the AAMC's weekly government relations newsletter, Washington Highlights.
Prior to joining the AAMC, Christa served as the American Society for Human Genetics (ASHG) and National Human Genome Research Institute (NHGRI) Genetics and Public Policy Fellow. In this role, she contributed to health and science policy efforts at a scientific member society, as well as in the executive and legislative branches of the US government, including Capitol Hill experience as a health fellow in the office of US Senator Sherrod Brown of Ohio. Christa received her Bachelor of Arts in Biochemistry from Oberlin College and her PhD in Cellular and Molecular Medicine from the Johns Hopkins University School of Medicine.
$i++ ?>
Components visible upon registration.