How to Begin and Continue the Anti-Racism Conversation at Your Institution - June 27
Recorded On: 06/27/2022
Many institutions have already initiated the conversation about anti-racism efforts, whereas others are still in the beginning stages of addressing the current culture. This webinar will focus on how to become a leader at your institution in regard to initiating and/or continuing the momentum around the race conversation. It will focus on how to propose anti-racism efforts and interventions at your institution in a way that is impactful and sustainable.
1. Provide leadership tips to both faculty and trainees for how to initiate anti-racism conversations at their institution
2. Create a framework for facilitation and brainstorming on how to establish sustainable and effective anti-racism institution-wide efforts
3. Provide leadership resources for anti-racism initiatives
This webinar is a collaboration for the AAMC Group on Diversity and Inclusion (GDI) and Organization of Resident Representatives (ORR). The webinar is primarily for learners, especially residents. For questions or assistance, please email GDI@aamc.org.
Please use Google Chrome, Firefox, Edge or Safari on this site. Internet Explorer will not function properly as it is too old to be compatible with the system.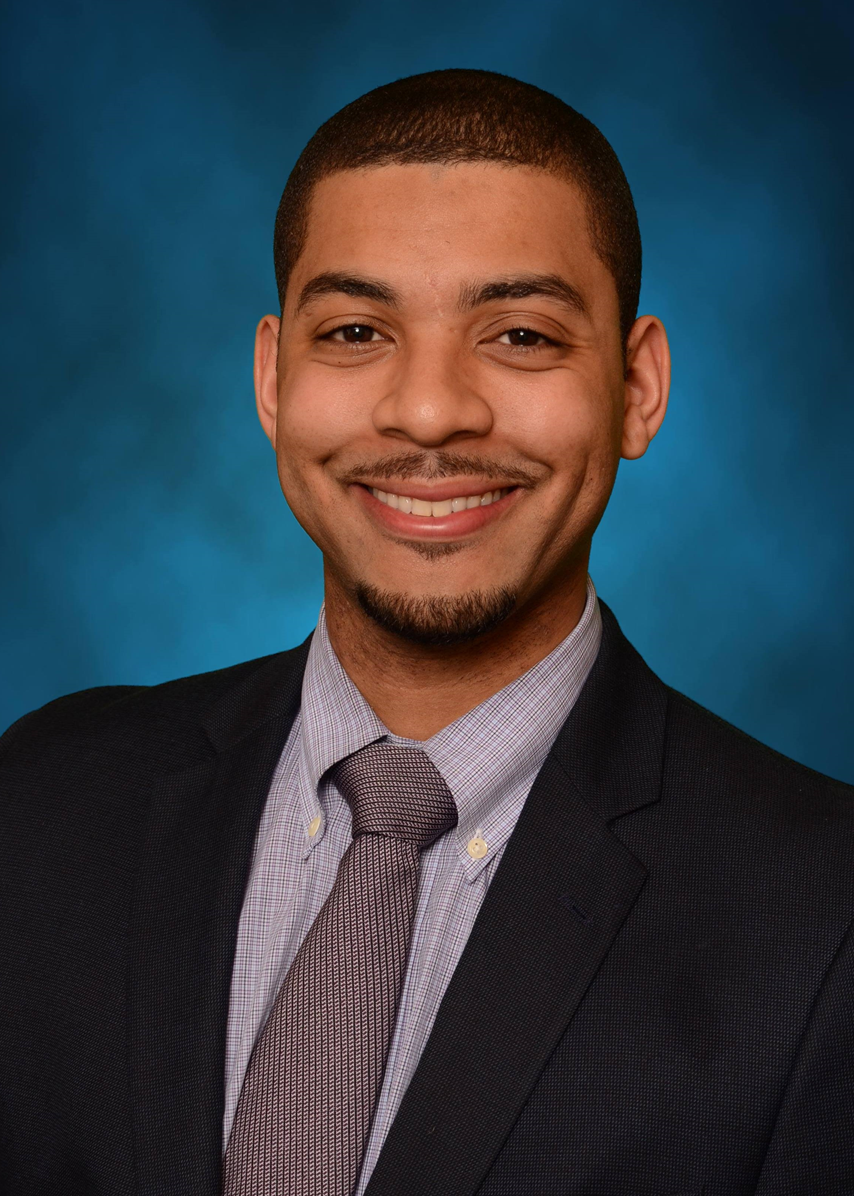 Adam Thompson-Harvey, MD
Resident, Otolaryngology-Head and Neck Surgery, Medical College of Wisconsin
Dr. Adam Thompson-Harvey is a third-year resident in Otolaryngology-Head and Neck Surgery at the Medical College of Wisconsin. He is an ORR representative for the Society of University Otolaryngologists-Head and Neck Surgeons (SUO) and serves as a member of the ORR administrative board. His is also a co-lead for the ORR workgroup on Equity, Diversity and Inclusion as well as ORR Alumni Relations. He is passionate about eliminating disparities in patient care and motivating others' success in medicine; he looks forward to the on-going change to the status quo in academic medicine. Adam first became involved in the AAMC six years ago as a medical student in the Organization of Student Representatives (OSR). Nowhere was he able to not only have his voice heard as a black male in medicine on a national stage but also lead discussion round tables on student wellness with many UME and GME decision-makers. He spearheaded the AAMC webinar on Technology in Medicine not only out of an interest to explore platforms outside traditional healthcare but to identify ways to may better serve marginalized communities. As a Group on Information Resources (GIR) liaison, his time spent working on an environmental survey involving use of technology in academic medicine helped confirmed that the next generation of physicians learns medicine in a radically different way than most of our attendings. Even more importantly, as a former medical school admissions committee member and current residency program interviewer, he has cherished attending the AAMC Minority Student Fair for several years to encourage dissuaded pre-med students who believe the AAMC numbers they encounter indicate that they are "missing the mark" or that "only 'X%' of them will achieve their dream of a career in medicine.
$i++ ?>
Michelle Perkons, MD
Chief Resident, Internal Medicine, Thomas Jefferson University Hospitals
Dr. Perkons completed her undergraduate education at Pennsylvania State University and her medical education at Sidney Kimmel Medical College at Thomas Jefferson University where she graduated magna cum laude and was elected to Alpha Omega Alpha honor medical society. After this year as Chief Resident she will be joining the faculty at Duke University Hospital to begin her career as an academic hospitalist with a focus on medical education, especially in the areas of Quality Improvement and Patient Safety (QI/PS). She is passionate about the intersection between QI/PS and health equity, as well as the ways that physicians from varying backgrounds can support each other's growth through mentorship, sponsorship, and allyship.
$i++ ?>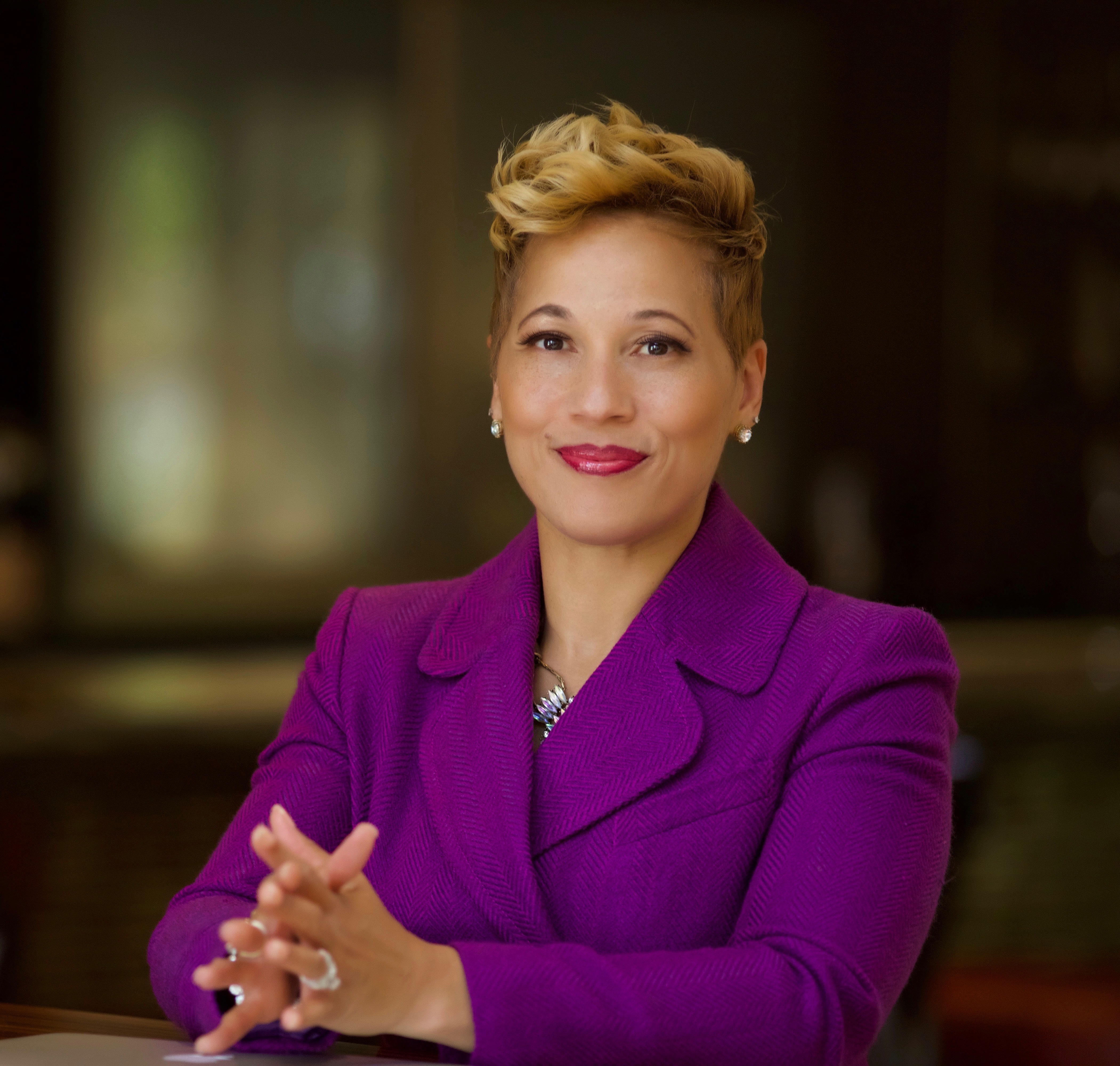 Bonnie Simpson Mason, MD
Medical Director of Diversity Equity and Inclusion, American College of Surgeons
Dr. Bonnie Simpson Mason has dedicated her career to advocating, educating and empowering her fellow physicians nationwide. Empowering physicians with the requisite information, tools and resources to become leaders who practice in safe and equitable learning environments and to build fulfilled lives for themselves, their families and their patients comprise Dr. Mason's personal mission.

In January of 2020, Dr. Mason joined the Accreditation Council for Graduate Medical Education (ACGME) as Vice President, Diversity, Equity and Inclusion. Dr. Mason is responsible for supporting efforts to address harassment, discrimination, and other forms of mistreatment in the graduate medical education (GME) learning environment. During her time there, Dr. Simpson Mason primarily lead the design, development and implementation of the ACGME's Equity Matters, a 10 year continuous learning and process-improvement initiative in DEI and Antiracism that actively engaged over 1000 members GME community and specialty associations in education, peer-advising and solutions development with the goal definitively addressing disparities, racism and achieving health equity in their respective environments.
More recently, Dr. Mason joined the American College Surgeons as the inaugural Medical Director of Diversity, Equity and Inclusion. Dr. Simpson Mason will champion the importance and value of a diverse and inclusive environment and support the development of a vision and effective strategy to create a culture for DEI and ensure compliance with applicable laws. Her work will involve actively engaging leadership, members, volunteers, and staff to further behaviors, attitudes, and policies that support DEI. She will collaborate with ACS stakeholders to assess potential barriers, identify opportunities, and develop innovative strategies to recruit and retain a diverse workforce and membership. Dr. Simpson Mason also will work with College stakeholders to assess the need and recommend programs for collaboration and training initiatives on anti-racism, cultural competency, gender differences, and other DEI issues.
Early in her professional career, Dr. Mason was diagnosed with debilitating Rheumatoid Arthritis as a chief resident in orthopaedic surgery, which truncated her clinical and surgical career as a board – certified orthopaedic surgeon to a mere 5 years in clinical practice. It was during this time that Dr. Mason committed herself to developing pathways for future orthopaedic surgeons from underrepresented backgrounds. By initialing partnering with her former gross anatomy professors at Morehouse School of Medicine and then with allies in industry, she subsequently founded Nth Dimensions, a 501c3 non-profit organization.
Since its inception in 2004, Nth Dimensions has exposed more than thousands of medical students from 80 US medical schools to the field of orthopaedic surgery in association with more than 100 volunteer surgeons, powered by de novo corporate relationships and industry support from the American Academy of Orthopaedic Surgery, the American College of Radiology, the American Academy of Dermatology and Zimmer Biomet. With an 83% average annual match rate of Nth Dimensions Scholars in orthopaedic surgery residency programs, 30% are women and 90% are underrepresented minorities. In 2019, 19 out of 21 Nth OSI scholars matched in orthopaedics, a 90% match rate, which supersedes the 76% national match rate in orthopaedic surgery. Overall, Nth Dimensions 14-year outcomes from the Nth Dimensions Pipeline Curriculum from 2004-2018 show that Nth Dimensions has produced over 100 women and minority orthopaedic surgeons who are in training or practice.
Dr. Mason's experience as a board-certified orthopaedic surgeon and physician administrator of a private practice led her to develop, in partnership with fellow physicians, a comprehensive business of medicine and financial curriculum for young physicians, Beyond the Exam Room (BTER). Through BeyondtheExamRoom.com®, Dr. Mason delivers this live curriculum to future and practicing physicians nationwide with the support of experienced physician and expert faculty. The BTER curriculum has since been converted to online master courses, individual coaching opportunities, monthly webinars, and most recently Dr. Mason's first book entitled, " The Doctor's Ultimate Guide to Contracts and Negotiations."
As a nationally-recognized speaker and champion for recruiting and retaining a diverse physician workforce as students, trainees faculty and leaders, Dr. Mason holds adjunct faculty appointments in GME and in orthopaedic surgery. She has received several awards from her peers, specialty society and physician associations nationwide including the AAOS' Diversity Award in 2015.
For her work, Dr. Mason has been featured in Black Enterprise, Becker's Spine, Entrepreneurs Podcast Network, BlackDoctor.org, Docs Outside the Box and The Network Journal and was also featured on ABC-TV Chicago. In addition, she has received numerous awards and recognition, from the J. Robert Gladden Orthopaedic Society's Mentoring Award, a Nominated Change-Maker, White House Women of Change both in 2017 to being asked to serve on the ACGME's first Diversity and Inclusion Task Force in 2018. Most recently she received the 2020 Distinguished Alumnus of the Year Award from her alma mater, Morehouse School of Medicine.
For the past 20 years, Dr. Mason has spent more than 10,000 hours annually coaching and mentoring physicians at every level, which inevitably cuts into time with her husband, Dr. Thomas Mason, Chief Medical Officer of the Office of the National Coordinator, and her two sons, who are future leaders are affectionately known as the "Bear Cubs." She is thankful for their ongoing support, patience and mission alignment, as well as her entire family, her irreplaceable network of friends and her divine work family at Nth Dimensions, Beyond the Exam Room and now at the ACGME.
$i++ ?>
Components visible upon registration.