Enhancing Accessibility and Support in Admissions and Student Affairs - August 7
The number of medical school applicants and students who identify as having a disability and who request accommodations is increasing, and it is critical that medical schools have processes in place to meet the needs of these students. Ensuring that medical schools develop an awareness about disability laws, etiquette, and best practices is essential to ensure meaningful access for these learners. To support schools in these efforts, the AAMC invites you to register for this one-hour webinar, which will share effective practices for communicating with and supporting applicants and learners with disabilities as well as approaches to fairly evaluating these applicants. The speakers will also offer suggestions for engaging in conversation that facilitates access and discuss how learners should request accommodations.
In addition to offering opportunities to engage with the speakers, this interactive webinar will:
Define the ADA and its application to learners with disabilities during admissions and medical school.
Share how one school created and implemented an equal access approach to evaluation of candidates with disabilities.
Describe the process by which medical students should request accommodations.
To prepare, we encourage you to:
Closed Captioning will be available for this webinar, along with a transcript following the presentation. To view the closed captioning, click on the Handouts tab for the link. There will also be a link available in the webinar platform after you log in.
Lisa Meeks, PhD
Faculty, Family Medicine, University of Michigan School of Medicine
Dr. Lisa M. Meeks is a family medicine researcher at the University of Michigan focused on disability inclusion in medical education. Meeks' research interests include: Improving access to medical education for learners with disabilities, medical student and resident well-being, disability curriculum in medical education, reducing health care disparities in patients with disabilities, and the performance and trajectory of learners and physicians with disabilities. Her work has helped to inform policy and best practice in the area of disability services and has been featured on NPR, the Washington Post, CNBC, in Slate, and at cleveland.com.
Dr. Meeks is the co-founder and current President of the Coalition for Disability Access in Health Science and Medical Education, co-developer of both the AAMC Disability Webinar Series and the UCSF Disability Training Series for Faculty and Administrators, co-editor and author of the seminal text on disability in health science The Guide to Assisting Students With Disabilities: Equal Access in Health Science and Professional Education and co-PI and lead author of the AAMC Report: Accessibility, Inclusion, and Action in Medical Education: Lived Experiences of Learners and Physicians with Disabilities.
$i++ ?>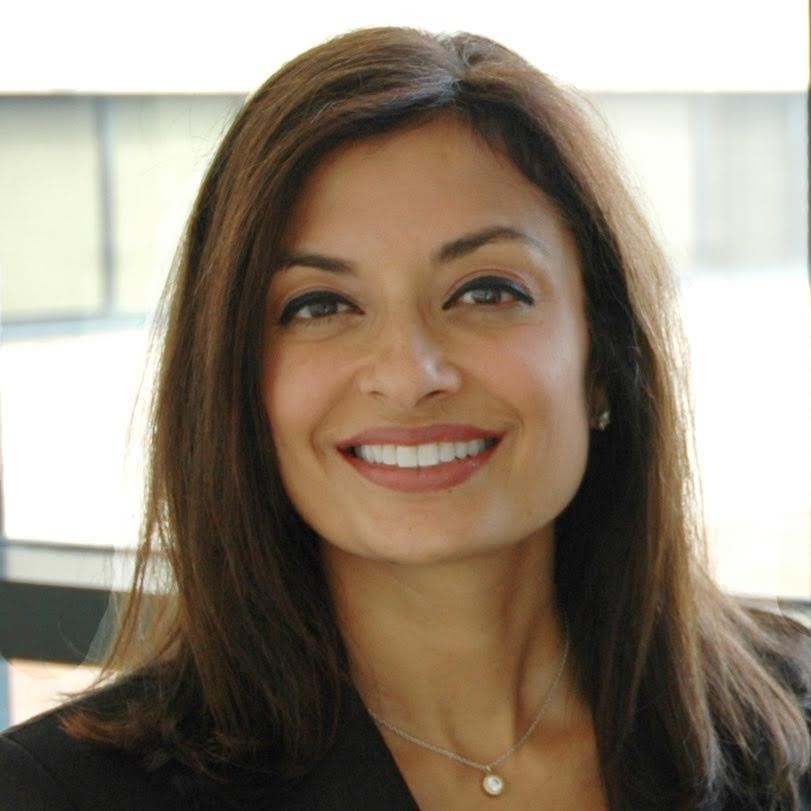 Lina Mehta, MD
Associate Dean for Admissions, Case Western Reserve University School of Medicine
Dr. Lina Mehta, MD is Associate Dean for Admissions at Case Western Reserve School of Medicine (CWRU SOM) and Associate Professor of Radiology at University Hospitals Cleveland Medical Center. She has held a variety of other roles in the School of Medicine, including service for several years on an Interim Vice Dean for Medical Education team and serving on the Steering Committee for the recent Liaison Committee on Medical Education (LCME) reaccreditation self-study and site visit. Dr. Mehta is the Central regional representative to the National Committee on Admissions (COA), and is the co-chair of the Ad Hoc Working Group on Admissions Tools and Resources.
Dr. Mehta is passionate about mentorship, and is the faculty advisor for the AMWA (American Medical Women's Association) chapter at CWRU SOM and also serves on the AMWA national mentorship committee; she is also engaged in national and regional mentorship for medical education professionals who are new in their roles. She is the recipient of the AMWA Exceptional Mentor award, and recently received the Gender Equity Award from her graduating students.
A champion for equitable admissions, Dr. Mehta has recently turned her focus to ways in which to ensure accessible admissions for all applicants to medical school.
$i++ ?>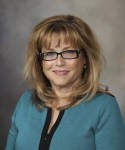 Alexandra P. Wolanskyj-Spinner, M.D.
Senior Associate Dean for Student Affairs
Alexandra P. Wolanskyj-Spinner, M.D., is a Consultant in the Division of Hematology, Department of Internal Medicine at Mayo Clinic in Rochester, Minnesota. She holds the academic rank of Professor of Medicine, Mayo Clinic College of Medicine and Science.
Dr. Wolanskyj-Spinner earned her B.Sc. at Concordia University in Canada and her M.D. at the University of Montreal. She completed her residency in Internal Medicine her Hematology/Oncology Fellowship Program, at the Mayo Clinic School of Graduate Medical Education.
Dr. Wolanskyj-Spinner is the senior associate Dean for Student affairs at the Mayo Clinic School of Medicine (MCSOM). In her role she has developed the THRIIVE an innovative program to cultivate medical student success, wellness and disability services. This program has been adopted at the Mayo Clinic College of Medicine and Science and implemented at the MCSOM campuses in Arizona and Rochester. She also led the Wellness initiatives for the MCSOM AMA's grant on Transforming medical education. She is a recognized expert in education and gives talks around the country and internationally.
In recognition of her work, Dr. Wolanskyj-Spinner has received multiple awards and honors, including awards for excellence in Education, conferred by the Mayo Clinic College of Medicine and Science and the MCSOM. She was also recognized with the highest recognition receiving the Distinguished Contribution to Medical Education Award, conferred by the Department of Internal Medicine, and the Distinguished Service Award from the MCSOM.
In addition to her clinical specialties, Dr. Wolanskyj-Spinner has been very active in education and mentoring. She has been the Chair of Education for the Division of Hematology and was the Program Director for the Hematology/Oncology Fellowship Program, has been the Co-Director of the Hematology block for over a decade and is the Senior Associate Dean for Student Affairs at MCSOM.
Dr. Wolanskyj-Spinner has held leadership roles with several professional organizations, and is the immediate past Chair for the Central Group on Student Affairs of the American Association of Medical Colleges, and member of the National Steering committee for the group on student affairs. She is a frequent lecturer and recently moderated a Session on Medical Student Suicide at the 2017 National AAMC meeting, and co-hosted a webinar in 2018 with the American Medical Association on Medical Student Burnout. At the recent National GSA meeting she co-moderated a session on Accessible Admissions across the Medical Education Continuum. She is an Associate Medical Director for Development at the Mayo Clinic raising support and recognition for medical student wellness and success strategies.
$i++ ?>
Components visible upon registration.