AAMC GFA Town Hall: Leading in a Hybrid Environment - October 13
Includes a Live Web Event on 10/13/2022 at 12:00 PM (EDT)
This GFA Webinar is intended to be an open discussion and forum for the audience and attendees to share their lived experiences, personal views, challenges, and best practices in response to the recent trends of working and leading in a hybrid environment.
Please use Google Chrome, Firefox, Edge or Safari on this site.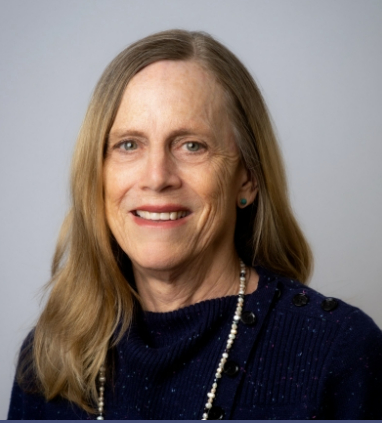 Susan L. Rosenthal, PhD, ABPP
Professor of Medical Psychology
Columbia University Vagelos College of Physicians and Surgeons
Susan L. Rosenthal, PhD, is a Professor of Medical Psychology (in Pediatrics and Psychiatry) at Columbia University Vagelos College of Physicians and Surgeons. She is Vice Chair for Faculty Development as well as Chief of the Division of Child and Adolescent Health in the Department of Pediatrics. Dr. Rosenthal has over 30 years' experience as a pediatric psychologist and is an accomplished researcher in the areas of adolescent health, promotion of sexual health, vaccine acceptability, and the acceptability of microbicides.
Dr. Rosenthal received her BA from Wellesley College and her PhD from the University of North Carolina at Chapel Hill. She completed an internship at the University of Maryland and did her postdoctoral training at the Yale Child Study Center. Her first faculty appointment was at Cincinnati Children's Hospital. Dr. Rosenthal later served on the faculty at the University of Texas Medical Branch at Galveston, where she was Director of the Division of Adolescent and Behavioral Health and Director of the Pediatric Department's Office of Faculty Development.
Throughout her career, Dr. Rosenthal has focused on applying psychological and developmental knowledge to the promotion of sexual health as well as the acceptability and implementation of new biomedical interventions that prevent acquisition of sexually transmitted infections (STIs). Her work has included both qualitative and quantitative methodologies. Dr. Rosenthal's research has been funded by the National Institutes of Health, the Center for Disease Control, industry, and foundations. She has served as an advisor to the World Health Organization regarding the implementation of the HPV vaccine in developing countries. Dr. Rosenthal has published over 250 publications.
In 2009, Dr. Rosenthal was recruited to Columbia to serve as the Vice Chair for Faculty Development in the Department of Pediatrics. In this role, she developed and implemented a faculty development program designed to enable faculty to achieve career advancement and professional satisfaction. She has presented at local and national meetings and published on her work in faculty development. Particular areas of focus pertaining to faculty development include mentoring relationships, leadership development, and wellness/burnout prevention.
As Chief of the Division of Child and Adolescent Health since 2011, Dr. Rosenthal has overseen the growth of existing programs and the addition of new programs including the creation of a monitored unit, an insurance-based adolescent outpatient program, and a complex care program.
$i++ ?>
Charles Falcone
Global Leader, Academic Sector, Director
Physician Leadership Institute
With more than 30 years of clinical healthcare and executive search/leadership advisory experience, Charlie is known for providing deep insights for his clients and also serving as a strategic advisor to them. Charlie has performed over 500 searches specializing in recruiting senior C-level leaders for academic and non-academic health systems for CEOs, deans, presidents, chairs, chief medical officers and board-level assignments as well as health-related associations and societies.
Charlie spent the previous 15 years with 2 global firms- Partner and the Managing Director for Spencer Stuart's Chicago office and most recently as the Global Leader of the Education Practice for Russell Reynolds Associates.
Earlier in his career, Charlie was the Medical Director of Operating Rooms/Surgical Services at Northwestern Memorial Hospital and a Faculty Member at Northwestern University Medical School. He also served as Clinical Director for the Department of Anesthesiology. Charlie began his career on the faculty of Harvard Medical School and Beth Israel Deaconess Medical Center.
Charlie served on the Board of Trustees for the Field Museum, the Chicagoland Chamber of Commerce, the Executives' Club of Chicago and is an active member of the Chicago Club.
Charlie received his M.D. from Pennsylvania State University College of Medicine and performed his residency and fellowship at Massachusetts General Hospital and Harvard Medical School. He earned his M.B.A. from Kellogg Graduate School of Management and Northwestern University. Charlie is also a board-certified anesthesiologist.
$i++ ?>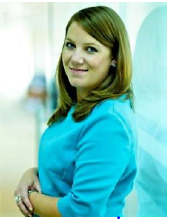 Liz Bickley
Senior Client Partner, Advisory
Korn Ferry
Ms. Bickley joins Korn Ferry from a global talent firm where she led their Healthcare RPO (Recruitment Process Outsourcing) and Executive Search organization across North America and the Middle East.
Ms. Bickley was responsible for creating and executing solutions on behalf of Health Systems, Hospitals, Home Health and long-term care providers, Behavioral Health Organizations, Physician Groups, Diagnostics Providers and other Healthcare Professional Services.
With over 20 years of for profit and not for profit Healthcare Talent and HR experience driving innovation and transformation in developed and emerging markets.
She has a track record in ensuring high performing operations management with expertise in building/optimizing organizational process, measurement systems and infrastructure to maximize business results and performance. A skilled strategist who transforms strategic plans into workable solutions to drive goals on behalf of her clients.
Having conducted business and built teams in the USA, UK, Europe, Middle East & India, Ms. Bickley brings a unique viewpoint and knowledge of the Global Market in Healthcare
She has helped organizations develop care delivery models based on availability of talent, redefined retention and mobility programs alongside building succession and growth programs with a focus on development programs for career pathways in healthcare.
Ms. Bickley has experience navigating complex licensing, immigration and regulatory issues in multiple geographies. She is passionate about ensuring organizations can meet the needs of their patients and communities by ensuring talent can reach those organizations, focusing on working through barriers in policy to enable this to happen at a local, national and global level.
Prior to that, Ms. Bickley was the Managing Director of a Healthcare Talent business in the UK with offices across the UK, India, Australia and South Africa. She was on the Boards of several NHS Trusts supporting turnaround programs along with being an Advisor to the GMC (General Medical Council) on Physician revalidation and was an Executive Member of the REC (Recruitment & Employment Confederation) Healthcare Sector Board.
$i++ ?>
Milton Anderson
Managing Partner
Korn Ferry
Mr. Anderson is a Managing Partner in the Philadelphia, Miami, and Atlanta offices of Korn Ferry, representing the Firm's Healthcare Services practice. He is a Sector Leader, Equity, Diversity and Inclusion, Healthcare Center of Excellence. His expertise are in Healthcare Systems, Hospitals, Academic Medical Centers, Higher Education, and Consumer.
Mr. Anderson contributes to Korn Ferry's Advisory and Executive Search segment in Healthcare Services.
Mr. Anderson is an experienced executive whose career has included Academic Medical Centers, Healthcare Systems, and Fortune 500 Companies.
For over a decade, Mr. Anderson has been an Executive Vice President, and Chief Administrative Officer responsible for the following functional areas: Human Resources, Executive Compensation, Talent Acquisition, IT, Budget & Finance, Business Development, Facilities and Construction, Foundations, Labor Relations, Marketing and Communications, Diversity and Inclusion, Business Development, Business Strategy, Public Relations, and Board Management.
In addition to a full spectrum of administrative leadership roles, Mr. Anderson has led Talent Management efforts in International and Domestic US settings. Leading the delivery of all aspects of the executive associate life cycle, to include: Executive Talent Acquisition, System Succession Planning, Executive Leadership Development, Executive Compensation, Benefits planning, and Board Relations.
Mr. Anderson is the Board Chair of Neighborhood Health Services Corporation, Plainfield, NJ an (FQHC) designated Health System. Member, National Association of Health Service Executives.
Mr. Anderson earned a bachelor's degree at Oberlin College, Oberlin, Ohio and completed a Master of Administrative Science degree at Fairleigh Dickinson University, Madison, NJ. In addition, Mr. Anderson has completed executive education at Harvard University and Columbia University, respectively.
$i++ ?>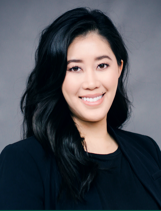 Tonika Lam, PhD
Senior Client Partner, Academic & Healthcare Services
Korn Ferry
Dr. Lam focuses her executive search work on C-Suite, Presidents, Deans, Department Chairs and other Executive Leadership positions, notably identifying distinguished scientific leaders across academy, industry, and non-profit organizations. Her consulting work is focused nationally on research institutes, NCI-designated cancer centers, multi-hospital health systems, academic medical centers, biopharma, and professional associations.
She has over 10 years of basic sciences and translational research experience. Her research focused on the cellular and molecular mechanisms of B cell immunoglobulin class-switching in antibody responses to infectious pathogens and on the development of therapeutics for autoimmunity, allergy, and B cell lymphoma.
Dr. Lam previously served on the Editorial Board for two scientific journals, Autoimmunity and Biomarkers.
A native of California, she attended the University of California, Irvine for her undergraduate and graduate studies. After her doctoral training, she trained as a Postdoctoral Research Fellow at the University of Texas Health Science Center at San Antonio, where she conducted preclinical research and investigated an inhibiting small molecule that suppresses the pathogenic autoantibody response in systemic lupus erythematosus.
During her doctoral training, she received a number of awards, including the National Institutes of Allergy and Infectious Diseases (NIAID), NIH T32 Grant and The American Association of Immunologists Trainee Award.
Dr. Lam is a member of the American Association for the Advancement of Science (AAAS) and the American Association of Immunologists (AAI).
$i++ ?>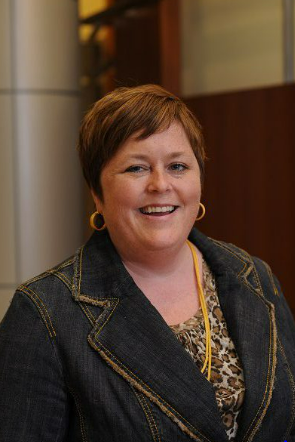 Megan M. Palmer, PhD
Senior Associate Dean for Faculty Affairs, Professional Development, and Diversity
Indiana University School of Medicine
Megan M. Palmer PhD, is associate dean of the Indiana University (IU) School of Medicine Office of Faculty Affairs and Professional Development. Dr. Palmer is also vice chair for education and faculty development and associate professor in the Department of Emergency Medicine at the IU School of Medicine. Further, Megan is an associate professor of higher education in the IU School of Education – Indianapolis. In her associate dean position, Megan supports faculty in teaching, promotion and tenure, orientation, work–life integration, and other aspects of faculty life. Her research focuses on college teaching, medical education, faculty development, and the experience of faculty. Megan teaches a wide range of courses including, Scholarship of Teaching and Learning, College Teaching and Learning, and Introduction to College and University Administration. She holds a PhD from Indiana University, MS from Colorado State University, and BA from University of St. Thomas (MN).
$i++ ?>
Components visible upon registration.