AAMC Building Better Curriculum Webinar - October 14
Part 1: "Capturing CI Data Within the Clinical Years"
The Indiana University School of Medicine (IUSM) is the largest medical school in the country, with nine regional campuses located throughout the state of Indiana. We will share our methods for documenting the clinical curriculum in ways that robustly capture the curriculum while maintaining an accurate representation of the shared student experiences across all of our campuses.
Part 2: "Challenges in Mapping an Integrated Curriculum"
This presentation will chronicle the process of strategy development and evolution for mapping the integrated parts of the curriculum at Nova Southeastern University's Dr. Kiran C. Patel College of Allopathic Medicine.
Please visit the AAMC Building Better Curriculum Webinars webpage for a complete list of future events and special programming.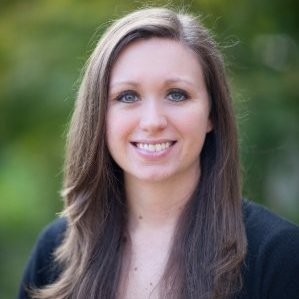 Stephanie Freed
Clinical Sciences Curriculum Specialist – Phase 3, Indiana University School of Medicine
Stephanie joined the IUSM Medical Student Education Team in 2018 during a time of renewed focus on the Phase 3 (fourth-year) student experience. Since joining the team, she has participated in rapid and ongoing curriculum changes aimed at enhancing the Phase 3 curriculum. Before working for the IUSM, Stephanie served in various science education roles at the Undergraduate and Secondary levels. While completing her Master's Degree at the University of Notre Dame, she earned several teaching awards and honed her passion for education administration.
$i++ ?>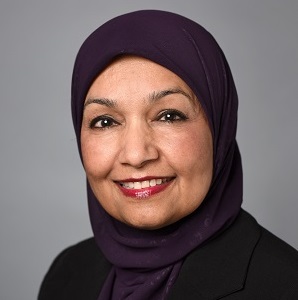 Neelum Safdar
Clinical Science Curriculum Specialist – Phase 2, Indiana University School of Medicine
Neelum works with the Phase 2 Assistant Dean for Curriculum in the Clinical Sciences, at the Indiana School of Medicine, to manage clinical curricular programs and activities for the third year of Undergraduate Medicine. This includes the development, implementation, evaluation and maintenance of the statewide clinical medical school curriculum at all IU School of Medicine (IUSM) campuses. She also works with clerkship teams to collate curriculum data to upload to the AAMC. In addition, she acts as a project manager for various curriculum development initiatives and serves in an advisory capacity on a variety of curriculum committees. Before joining the IUSM school of medicine, Neelum worked as a Microbiologist for 15 years and then transitioned to teaching Chemistry and AP Biology. She completed her Masters Degree in Education while serving as a Vice Principal in a private K-12 school.
$i++ ?>
Christine Nelson
Director of Curricular Affairs, Dr. Kiran C. Patel College of Allopathic Medicine, Nova Southeastern University
Christine Nelson has served in an administrative role at NSU MD since April 2017. Hired as the Curriculum Content Manager (curriculum mapper), she transitioned to the role of Director of Curricular Affairs in 2018 just prior to the start of the charter class. Previously she was the Program Manager for the Biomedical Informatics Program in NSU's Osteopathic Medicine school for almost 10 years. She has also done medical case management for a non-profit serving the HIV+ low income community, was employed at a camp for children with chronic/terminal illness, and spent four years working in retention at the University of Miami.
$i++ ?>
Components visible upon registration.