Turning Challenges into Opportunities: Leading Through Disruption and Beyond - May 25
Includes a Live Event on 05/25/2021 at 2:00 PM (EDT)
The sustaining impact of the COVID-19 pandemic has transformed the way we lead and support others across academic medicine. As our community begins to emerge, a new leadership paradigm will be critical to drive a more sustainable and innovative future for preparing the next generation of physician leaders. The impact of the pandemic has highlighted the importance of collating around a shared vision and mission; and, leaders should understand how their actions and behaviors can transform a culture and inspire teams to collaborate and build stronger relationships across the health system. During this webinar, GME leaders will share how their institutions are supporting the current and future needs of their staff and trainees by:
Discussing plans to support the transition back to the workplace and proactively address concerns about entering back into public spaces while being open to a potential "new" normal
Adapting existing policies to meet individual and team needs, while adhering to institutional guidelines and consistent practices across the health system
Strengthening their ability to lead and communicate in diverse settings
Creating sustainable improvements in the clinical learning environment from the lessons learned in this year's UME-GME transition
Please use Google Chrome, Firefox, Edge or Safari on this site. Internet Explorer will not function properly as it is too old to be compatible with the system.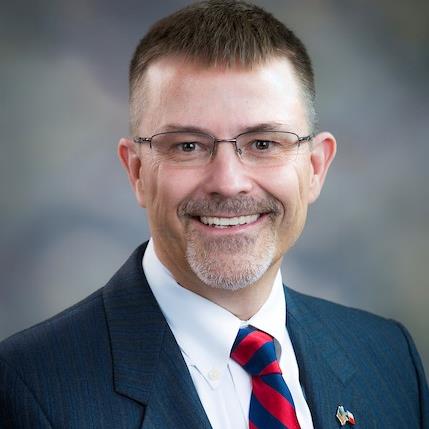 Woodson "Scott" Jones, MD
Vice Dean for GME and DIO, Professor of Pediatrics
UT Health San Antonio Long School of Medicine
Woodson "Scott" Jones, M.D. is the Vice Dean for GME and DIO in the Long School of Medicine. He is board certified in Pediatrics and a Professor in the Department of Pediatrics. The Office of Graduate Medical Education provides oversight for over 50 ACGME-accredited residency and fellowship programs, nearly 30 non-ACGME fellowship programs, with more than 800 residents who work and learn in San Antonio and its surrounding areas. Prior to joining the LSOM, Dr. Jones served as the Dean, DIO and CEO of the San Antonio Uniformed Services Health Education Consortium with 33 ACGME accredited training programs with approximately 600 interns, residents, and fellows.
Dr. Jones also oversaw more than 20 graduate-level allied health training programs with approximately 100 trainees. Dr. Jones successfully completed the AAMC GME Leadership Development Course in May 2011. He remains active in the AAMC Group on Resident Affairs on the Steering Committee and invited faculty for the GME Leadership Certificate Program. Previous positions include: Associate Dean of GME, SAUSHEC; Pediatric Residency Program Director, SAUSHEC; Chief of Pediatrics, Craig Joint Theater Hospital, Bagram AB, Afghanistan; Pediatric Clerkship Director, Uniformed Services University, Bethesda, MD; Maternal/Child Flight Commander, 31st Medical Group, Aviano AB, Italy; and Chief of Residents, Department of Pediatrics, Wilford Hall Medical Center. Dr. Jones completed his Pediatric Residency at WHMC in 1993. He graduated Alpha Omega Alpha in 1990 from the University of Texas Medical Branch, Galveston, and earned a BA in Biology from Baylor University in 1986.
Dr. Jones' honors include multiple research, clinical and teaching awards, to include the William P. Clement, Jr. Award for Excellence in Education from the USU F. Edward Hebert School of Medicine Class of 2006, awarded to the uniformed faculty educator who exemplifies the principles of excellence in education by personal example and performance. In 2012, he was selected as an honorary member of the Order of Military Medical Merit for his contributions to the U.S. Army Medical Department. Dr. Jones' has numerous published articles, book chapters, abstracts, and national/international presentations. While in the Air Force, his awards included the Legion of Merit Medal, the Joint Service and Air Force Meritorious Service Medals, two NATO medals, and an Afghanistan Campaign Medal.

$i++ ?>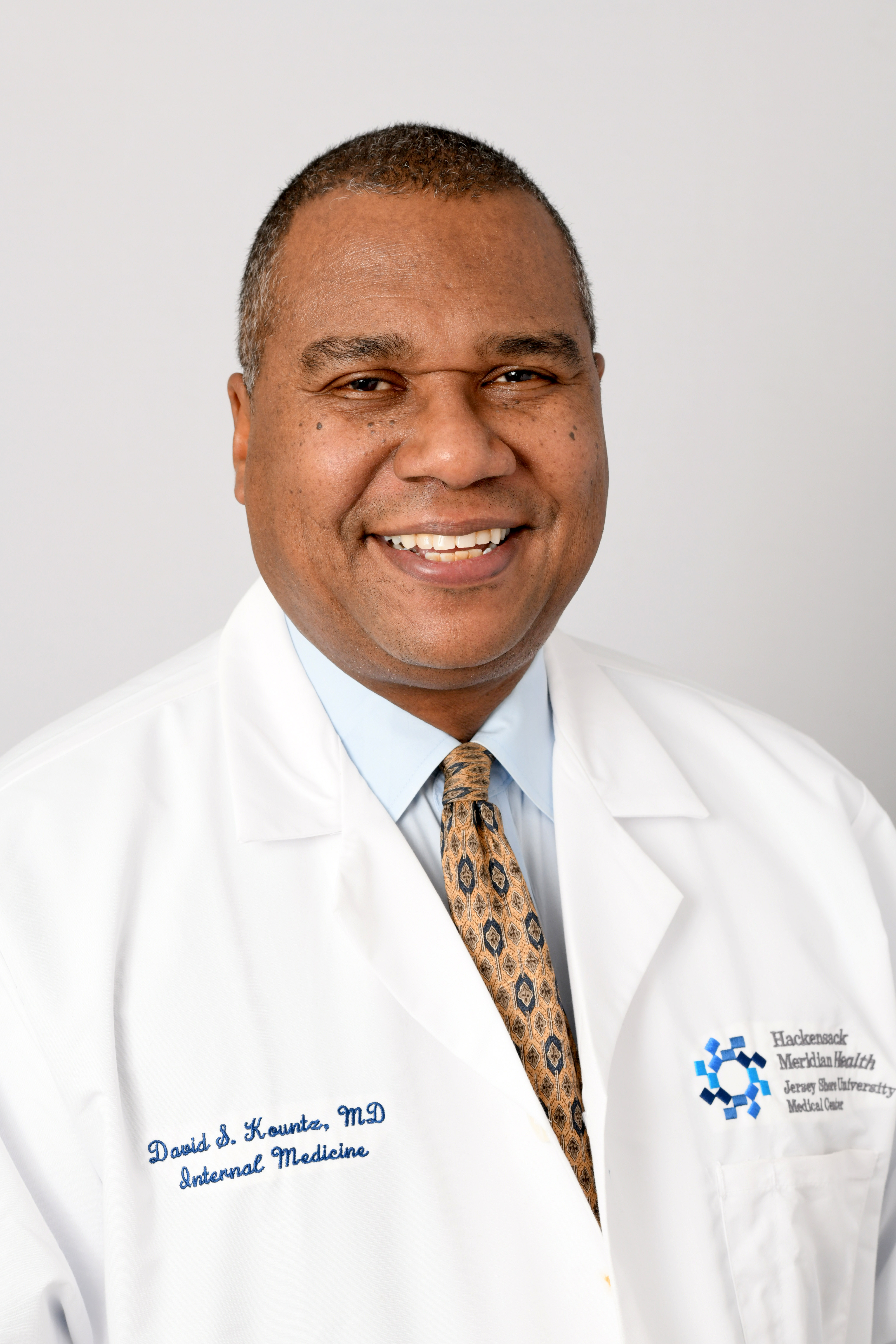 David Kountz, MD, MBA, FACP
Associate Dean & Co-Chief Academic Officer
Hackensack Meridian School of Medicine
David S. Kountz, MD, MBA, FACP is Co-Chief Academic Officer and Vice President for Academic Diversity at Hackensack Meridian Health (HMH) and Professor of Medicine and Founding Associate Dean for Diversity and Equity at the Hackensack Meridian School of Medicine at Seton Hall University. A graduate of Princeton University (AB), SUNY/Buffalo School of Medicine (MD) and Georgian Court University (MBA), Dr. Kountz holds state and national leadership roles in medical education, including appointment by Governor Christie to the Accreditation Graduate Medical Education Council of New Jersey in 2016 and current Chair for the Group on Resident Affairs of the Association of American Medical Colleges. A practicing general internist at Jersey Shore University Medical Center, Dr. Kountz's research and educational interests include pipeline programs for students underrepresented in medicine; graduate medical education; leadership development; and hypertension and related disorders in underserved populations. Dr. Kountz has authored more than 100 peer-reviewed publications, book chapters, editorials and abstracts, as well as serving as an investigator on more than 20 grants, including a current grant to assess the value of social networks to help clinicians with safe opioid prescribing. Dr. Kountz is also involved in community outreach activities, having run annual "mini-medical school" programs for high school students in Monmouth and Ocean Counties. In 2014, the New Jersey School Board Association awarded the program its School Leader Award, which recognizes creative classroom and extracurricular programs in New Jersey's public schools.
Dr. Kountz is the 2019 recipient of the Verice M. Mason Community Service Leader Award from the Edward J. Ill Excellence in Medicine Foundation.
$i++ ?>
Joshua Goldstein, MD
Senior Associate Dean for GME & DIO
McGaw Medical Center of Northwestern University
Joshua L Goldstein, MD currently serves as the Senior Associate Dean for Graduate Medical Education and the Designated Institutional Official (DIO) at Northwestern University's Feinberg School of Medicine. In this role he oversees 105 accredited residencies and fellowships across the medical center involving more that 1200 total learners. He completed his medical degree at the University of Rochester followed by a residency in Pediatrics and Child Neurology at Washington University in St. Louis. He then completed a fellowship in Pediatric Epilepsy at Northwestern University where he remained as faculty, immediately assuming the role of Residency Program Director in Child Neurology, and later as the Associate Residency Program Director for Pediatrics. His clinical interests focus on neurologic disease in the intensive care unit (ICU) settings with a special focus on the use of electroencephalography (EEG) in the ICUs. With appointments in the Departments of Pediatrics, Medical Education, and Neurology, Dr. Goldstein currently sees children in the pediatric (PICU), cardiac (CICU), and neonatal (NICU) intensive care units.
$i++ ?>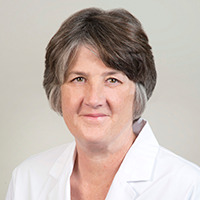 Kate Perkins, MD, PhD
DIO, Associate Dean for Graduate Medical Education
David Geffen School of Medicine at UCLA
Kate Perkins, MD, PhD serves as the DIO and Associate Dean for Graduate Medical Education at the David Geffen School of Medicine at UCLA, bringing her passion for partnership with residents and over twenty years of experience in graduate medical education to the role. She is also Vice Chair for Education for the UCLA Department of Pediatrics. Kate did her residency in Pediatrics at Cedars-Sinai Medical Center after having completed both Medical School and PhD training in Genetics and Cell Biology at the University of Minnesota. She has been recognized over the years with numerous teaching awards at both the undergraduate and graduate medical education levels, including the Cedars-Sinai Medical Center Pediatric Residency Golden Apple Teaching Award, the Award for Excellence in Education from the UCLA School of Medicine, and the UCLA Teaching Humanism Award. Dr. Perkins' scholarly interests lie in the area of Medical Education, including curriculum design and development, resident evaluation, faculty development and resident well-being.
$i++ ?>
Components visible upon registration.